This event has passed.
The Selecter
Category
Other Information
Standing
Book Now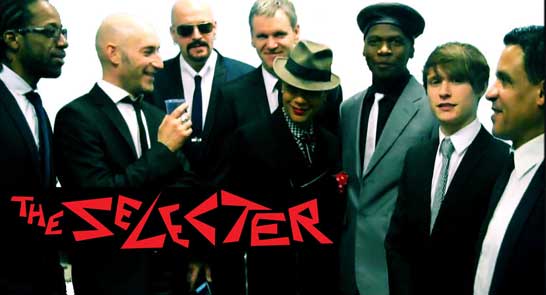 The Selecter
 *Please note that there is a £1.50 fee per transaction
The Selecter
Legendary 2-Tone artists, The Selecter, release their new studio album SUBCULTURE on 15 June 2015 on DMF Records and have just announced a tour this Autumn. The album, which comes out on CD, 12″ Heavyweight Vinyl and Digital, has been produced by Neil Pyzer and expertly mixed by Prince Fatty and is the calling card of a 'classic' band that are completely tuned into the issues and challenges of the modern world.
Whenever successful bands from the past reform they invariably start trading in nostalgia and become "heritage" acts. No one expects them to grow artistically or continue to excel at the same things that brought them popularity in the first place, but that's what The Selecter have done in the past few years. They've played at major festivals like Coachella, the Isle of Wight and Glastonbury, headlined two UK tours and recorded three studio albums, the latest of which, Subculture, is mixed by UK dub-master Prince Fatty.
The Selecter is led by their iconic frontwoman Pauline Black, whose recent series of shows on BBC 6Music were hugely well received, and whose book 'Black By Design' continues to sell in droves worldwide, alongside an incredible talented band of musicians, including Neil Pyzer (Spear Of Destiny) Will Crewdson (Rachel Stamp) and co-fronted by original member Arthur 'Gaps' Hendrickson (who features extensively on Subculture).
The anarchic passion that fuelled Selecter gigs during the 2 Tone era, when they toured with the Specials and Madness at the peak of their early fame is still there, except the pair (Pauline & Gaps) seem more driven than ever. Their confidence is sky-high and they're also writing the best songs of their career, which is saying something given the enduring popularity of hits like Three Minute Hero, Missing Words and On My Radio.
The music they make is still rooted in ska, punk and reggae except they now have a horn section and this fills out their sound magnificently. The quirky melodies and social commentaries remain, yet this is a band that's more concerned with staying relevant than looking backwards. Their audiences are getting younger and they've succeeded in bringing many of their long-time fans along for the ride as well.
VENUE: EXETER PHOENIX