The Robin Guthrie Trio
Category
Other Information
Standing
Book Now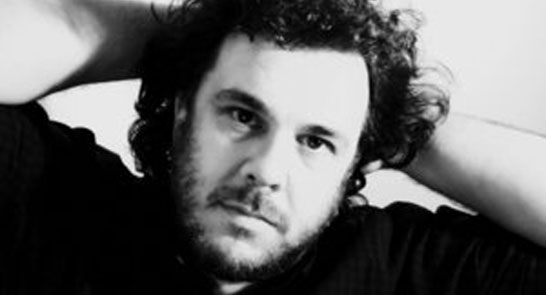 The Robin Guthrie Trio
Robin Guthrie returns to the UK in February 2013 for a 17 date tour with special guest Mark Gardener (Ride).
The upcoming dates will be the Cocteau Twins legendary founder and producer's first trip to the UK as the Robin Guthrie Trio, performing his instrumental releases and featuring Steve Wheeler on Bass and Antti Mäkinen on drums. The UK dates follow performances in the US, Japan, Italy, France, Spain and Turkey.
Mark Gardener the former frontman of Ride appears as Guthrie's special guest, playing songs from his extensive catalogue. Gardener has established himself as a solo artist playing shows extensively around the world alongside his ongoing production, mixing, collaboration and soundtrack work which includes the NME and Mojo 2011 vision award winning film Upside Down (The Story Of Creation Records) for which he scored the original soundtrack. Gardener will no doubt join Guthrie onstage for a few numbers during what promises to be a very memorable concert tour.
All of this recent activity is but a small snapshot from a long career. Guthrie first came to prominence through his band Cocteau Twins, a unique and groundbreaking group whose influence can be heard today in artists such as M83 and School Of Seven Bells. He was not only hugely influential for the iconic shoegaze bands such as My Bloody Valentine, but he also produced much-loved albums for Lush and Chapterhouse amongst many others. In recent years Guthrie has scored director Gregg Araki's films Mysterious Skin and Kaboom as well as independent Spanish film 3:19. Guthrie's discography is vast, varied and testifies to his abilities, vision and knowledge as a producer, musician and guitarist.
And as for his latest album, Fortune seems a particularly fitting title. Chance, luck and fortune, both advantageous and adverse, are interwoven throughout all our lives. Fortune speaks of an artist's life, but it also speaks to all of us on our own journeys. Robin Guthrie's music has always been an intensely personal and unique expression, but his gift for the translation and evocation of emotions and experiences lends his songs an appeal that transcends their origins in his own life. It's personal, and never more so than on Fortune where the listener can find a companion and confidant, a source of inspiration and reflection, and above all, a beautiful expression of all that life's twists and turns of fortune can bring to our lives.
VENUE: EXETER PHOENIX AUDITORIUM
ROBINBUTHRIE.COM