This event has passed.
The Pride, The Prejudice
Category
Book Now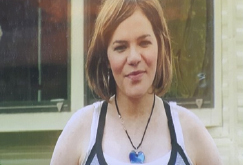 The Pride, The Prejudice
*A note on transaction fees
A small £1.50 fee is added to each transaction. This covers the cost of getting your tickets booked, that's everything from the booking software to card charges. We don't charge this to make a profit.
Exeter Respect Festival Talks Presents
The Pride, The Prejudice
Exeter Respect Festival presents a film about Romany Gypsies in Devon followed by a discussion with Elizabeth Isaacs.
About the film
The Pride, The Prejudice was made by a group of Romany women from Devon. It was made initially to take into schools to teach secondary school children about the Gypsy culture with the ultimate hope that experiences for Gypsy children in those schools would improve. The film has been taken into many schools in the Devon area and has also been used in the training of the police, healthcare workers, teachers and local councils. The film gives an insight to culture that is mainly misrepresented in television and the media.
Venue: Exeter Phoenix