This event has passed.
The Magic Band
Category
Other Information
standing
Book Now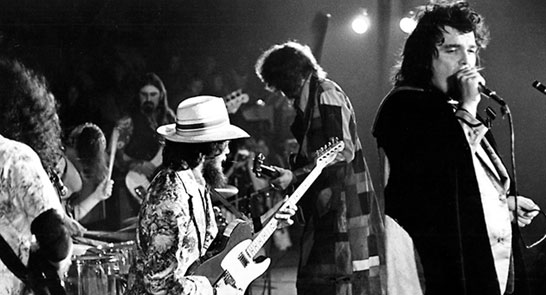 The Magic Band
*A note on transaction fees
A small £1.50 fee is added to each transaction. This covers the cost of getting your tickets booked, that's everything from the booking software to card charges. We don't charge this to make a profit.
The Magic Band
Former Captain Beefheart musical director and drummer, John 'Drumbo' French leads out the latest version of The Magic Band for one final tour of the UK. A faithful rendition of the best of Captain Beefheart & The Magic Band's music is guaranteed.
John French considers this line-up to be one of the most accomplished versions of The Magic Band ever.
The line-up who will be playing the final tour are:
John 'Drumbo' French / Lead Vocals, Harmonica, Sax, Drums

Eric Klerks / Extended Ranch guitar, Vocals

Max Kutner / Guitar and Slide guitar

Jonathan Sindelman / Keyboards

Andy Niven / Drums
For those craving more information, John French was nicknamed 'Drumbo' by Don Van Vliet, aka Captain Beefheart. British Underground commentator and DJ John Peel described Beefheart as 'the most important figure to emerge from the Rock era of the 1960s and 1970s.' Rolling Stone magazine included John French in their 100 Best Drummers Ever (at #48) and declared: '(his) toms-heavy, polyrhythmic style would become as integral to the group as Don Van Vliet's modernist-blues croak.'
This will be the very last chance to see John French and The Magic Band in the UK and profits from this event will go to Phonic FM, Exeter's sound alternative community radio station.
Approximate Stage Times:
8.05pm – 9pm: First set
9.30pm – 10.30pm: Second set
VENUE: EXETER PHOENIX