The Lightbulb Sessions
Category
Other Information
15 - 19 yrs
Book Now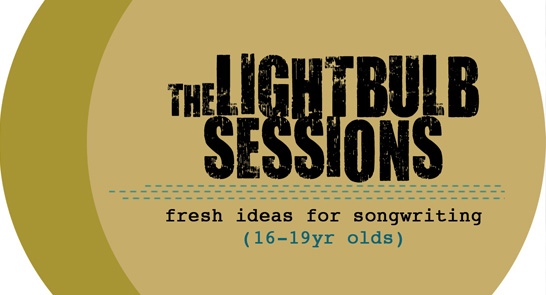 The Lightbulb Sessions
Light Bulb Sessions
Lofts Music Shed in collaboration with Exeter Phoenix would like to invite you to attend this free music workshop; Light Bulb Sessions#3 – fresh ideas for songwriting.
This session will take place on Thursday 29th October from 10am-3.30pm at Exeter Phoenix. It is aimed at 15-19yr old songwriters and musicians who are keen to develop their lyrical and conceptual songwriting, using imaginative storytelling skills to generate new ideas.
This session will focus on developing and shaping your songs, honing performance techniques and creating simple animation & lyric videos to make a visual and audio delight!
These sessions will certainly help you find your 'Light Bulb' moment and help drive forward your creative songwriting skills whilst enriching your musicianship.
Although it's free to join in, places are limited. Please call our box office on 01392 667080 to book your place. A refundable £5 cash deposit is required to book your place. 
VENUE: EXETER PHOENIX