The Idea Breaker's Yard
Category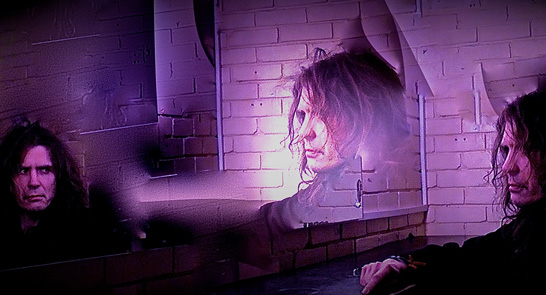 The Idea Breaker's Yard
Matthew Hammond the Stand Up Philosopher presents
The Idea Breaker's Yard
Running time: 70 mins
How do you tell whether an idea is worth salvaging? How do you update a past philosopher's ideas, embedded in another historical time, for our own age, where some things have changed out of recognition? You come to the Idea Breaker's Yard, that's how! Watch ideas as they are salvaged, gutted, revamped, reassessed and retreaded for the road, live on stage.
Matthew Hammond The Stand Up Philosopher played to a packed audience during the From Devon With Love Festival, and now comes fresh from Bristol back to Exeter, with a new version of his latest show even bigger and better than before.
Matthew is a professional storyteller, has taught philosophy, and writes about it. He has appeared at festivals including the HowTheLightGetsIn Festival, Hay-on-Wye, PowWow LitFest, Birmingham, Laugh Out Loud Festival and many more.
His unique style echoes Plato, the C17th Ranters and Paris cafes, as rhetoric, discussion, dramatic monologue and performance lecture all combine with storytelling to open out a remarkable window onto philosophy's often forgotten foundations as a spoken word artform and indeed spectator sport.
Tickets
Ignite Festival Ticket Prices: 1 show £7, 2 shows £13, 3 shows £18, 4 shows £22 and 5 shows £25.
Buy online below (multibuy savings will automatically be applied to your basket) or call our box office on 01392 667080.
VENUE: EXETER PHOENIX BLACK BOX