This event has passed.
The Homecoming
Scandifilm
Category
Book Now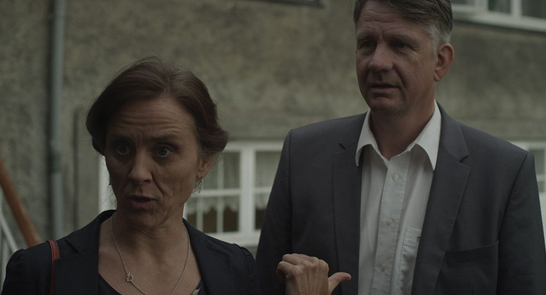 The Homecoming
*A note on transaction fees
A small £1.50 fee is added to each transaction. This covers the cost of getting your tickets booked, that's everything from the booking software to card charges. We don't charge this to make a profit.
The Homecoming (Blóðberg)
Director: Björn Hlynur Haraldsson
Iceland, 95 mins, 2016
Genuine and amusingly awkward throughout The Homecoming is a subtle, dark and unpredictable story hailed as the best Icelandic incest comedy ever. Gunnar is a smug sociologist in his fifties who has written countless self-help books. When his son, David introduces his new girlfriend Sunna to the family she is not the perfect daughter in law Gunnar was hoping for but in fact his daughter from an illicit relationship years earlier. With his own relationship in turmoil, Gunnar sets about trying to sabotage his son's plans to marry Sunna and is forced to face his deepest secrets.
Venue: Studio 74, Exeter Phoenix