The Halloween Zombie Ball 2015
Category
Other Information
18+ | CANCELLED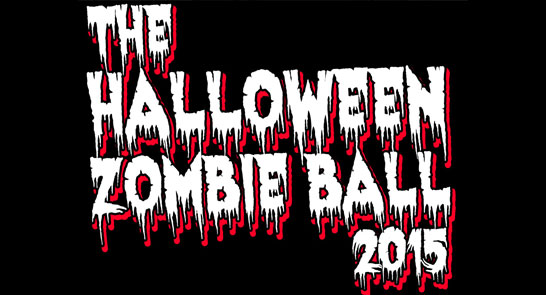 The Halloween Zombie Ball 2015
*Please note that there is a £1.50 fee per transaction
THE HALLOWEEN ZOMBIE BALL 2015
CANCELLED
Exeter's annual Halloween Zombie Ball returns to The Lemongrove on Fri 30 Oct with its strongest line up to date.
Headliners Young Guns will join Feed The Rhino, The Dirty Youth, Forever Never, The One Hundred, Funeral For A Friend, Red Mist & Altern8 Club Nights split over 2 stages.
Now in its sixth year, organisers The Mike James Rock Show say that this regional showcase has caught the attention of more national acts with bands asking if they can be added to the line up.
'We still have a few surprises in store that we are yet to announce', said Mike & Dann, the key members behind the annual ball for the undead. 'We will be hosting some Battle Of The Bands after the summer so that local bands have the opportunity to share the stage with some of the biggest names to play Exeter in some time.'
The following day, Sat 31 Oct, is Halloween, and the whole of Exeter City Centre will be invaded with Zombies as the annual Zombie Walks makes its way through the City
VENUE: THE LEMON GROVE
CANCELLED