The Evolution of Public Attitudes During Brexit
Agile Rabbit
Category
Book Now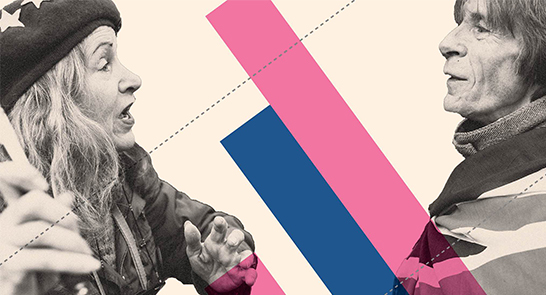 The Evolution of Public Attitudes During Brexit
*Subject to a £1.50 ticketing system charge. We don't charge this to make a profit. Find out more >>
The Evolution of Public Attitudes During Brexit – Professor John Curtice
Politicians claim that their views reflect the will of the British people, especially when it comes to Brexit. In this special talk, the President of the British Polling Council examines the evidence behind these claims. It takes place on the last day of the extension to Article 50.
Professor John Curtice is the political scientist always at the centre of election night broadcasts for the BBC. He accurately predicted the results of the results in 2005, 2010, and 2015.
The Prime Minister, says that in pursuing Brexit she is delivering 'the Brexit people voted for'. Opponents of Brexit, often take the contrasting view – that voters were misled during the EU referendum, and now that they are more aware of the supposed downsides of leaving the EU they should be given the chance to register their second thoughts in a second ballot. Professor Curtice examines the statistics behind both arguments.
Biography
Sir John Curtice FRSA FRSE FBA is Professor of Politics at the University of Strathclyde, with a particular interest in electoral behaviour and social attitudes. Curtice serves as President of the British Polling Council, vice-chair of the Economic and Social Data Service's Advisory Committee and is a member of the editorial board of the Journal of Elections, the Executive Committee of the British Politics Section of the American Political Science Association, and the Policy Advisory Committee of the Institute for Public Policy Research. He was formerly a Fellow at the Netherlands Institute for Advanced Study and a member of the steering committee of the Comparative Study of Electoral Systems Project.
Agile Rabbit
Agile Rabbit is a platform that provides special events for the South-West and beyond to focus on ideas, global affairs and the natural and scientific world. The events are set in contrasting venues across the South-West to provide quirky experiences, whilst maximising participation for all communities.
Agile Rabbit is held in partnership with the Global Systems Institute at the University of Exeter.
Venue: Exeter Phoenix, Studio 74