The Beat
Featuring Dave Wakeling
Category
Other Information
Standing
Book Now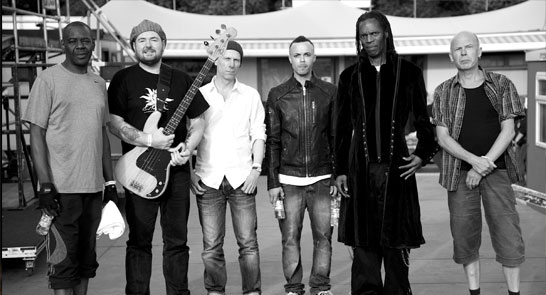 The Beat
*Subject to a £1 ticketing system charge. We don't charge this to make a profit. Find out more >>

The Beat
+The Kingstons
The Beat starring Dave Wakeling are delighted to return for a UK tour to coincide with the release of their first studio album since 1982. Released on the 11th May 2018 Here We Go Love is a brand-new collection of 13 vital songs that have their feet in the here and now but lose none of the fire and frenzy of those timeless immediate classics that made the band's name.
Wakeling's ability to create a nagging pop hook is undimmed, as too is his political edge. Blending wit and wisdom, and of course Ska, Punk, Soul, Reggae, Pop and anything else that came to hand in the melting pot that was late 70s Birmingham, The Beat were ahead of the time and creating a hybrid sound that came in part to define their times.
The release of Here We Go Love represents a culmination of a lengthy journey for Wakeling, a man who has been described as 'a singer-songwriter as savagely witty as Elvis Costello' (Rolling Stone) and who 'ought to be spoken of in the same breath as Weller and Strummer in the post-punk pantheon of heroes' (The Quietus). Honouring The Beat's roots, without being beholden to the past.
These UK dates offer fans the chance to reconnect with this truly essential British act and hear their fantastic new music along with all of their massive original hits.
Approximate Stage Times:
The Kingstons: 8.15-8.45pm
The Beat: 9.15-10.30pm
VENUE: EXETER PHOENIX