Telling Our Stories
Category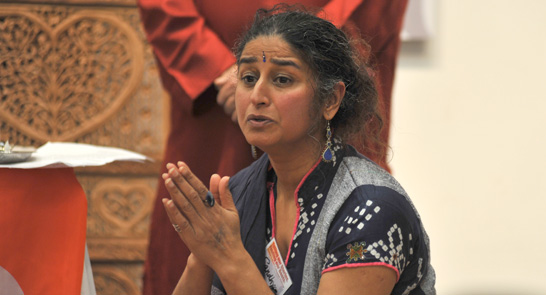 Telling Our Stories
CLICK HERE TO BUY TICKETS FOR THIS EVENT >>

Telling Our Stories, Finding Our Roots
Join us for, Telling Our Stories, Finding Our Roots, an evening of rich story-telling, music and verse bringing a new multi-cultural perspective to Exeter's history. Original stories of people from around the world, moving to, living in and affecting lives in Exeter.
Featuring true stories, traditional tales and secrets uncovered from Exeter's past, the event will be hosted by local story-teller Sandhya Dave and local historian Lucy MacKeith. The stories will be told by members of the multi-cultural Telling Our Stories, Finding Our Roots, volunteer team inspired by historical research and interviews with local people. The rich and varied programme will include stories of Black American GIs in Exeter, slavery and abolition, Jews in Exeter and more.
What people are saying about Telling Our Stories, Finding Our Roots:
'…it was a wonderful evening where I learnt a lot and experienced many emotions'
'…can't wait to hear more contemporary personal stories'
'Well put together and indeed inspiring'
There will be a Q&A with the performers after the performance.
Funded by Heritage Lottery Fund
Running time: 1hr 30, plus interval.
VENUE: EXETER PHOENIX AUDITORIUM