This event has passed.
Tcha Limberger's Kalotaszeg Trio
Category
Book Now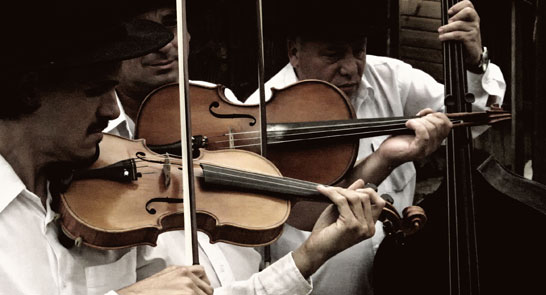 Tcha Limberger's Kalotaszeg Trio
*Please note that there is a £1.50 fee per transaction
Tcha Limberger's Kalotaszeg trio
Musiques des villages de la Transylvanie
'The polymath virtuoso Tcha Limberger is the king of gypsy music'  
SUNDAY TIMES UK
Laments, Czardas' and Szaporas from the Transylvanian region of Kalotaszeg with the beautiful voice and violin playing of Tcha Limberger.
Tcha Limberger has become recognised as one of the most prominent and important figures in folk music of the Carpathian Basin. His trio concentrates on the style considered to be the most beautiful of all Hungarian music and accompanying him the two highest regarded musicians of modern times, Berki Viktor on bass, and Toni Rudi on Brac.
Limberger, who studied under the great Neti Sandor, came to love the most so much he went to live there giving international workshops with his most recent CD recorded in the village hall.
'This music is little known and I will play it as it is meant to be played. It follows the lives of many from baptism to the grave. It celebrates their communal existence and brings people together in the community of Kalotaszeg.'
Tcha Limberger
'Tcha Limberger seems to be made entirely out of music'  
THE OBSERVER UK
'Music straight from the soul'  
LONDON EVENING STANDARD
'Full of energy and pathos'  
SONGLINES – UK
'Tcha Limberger's voice reaches heart breaking qualities'  
DJANGOSTATION (FRANCE)
'When I interviewed the blind Belgian-born violinist Tcha Limberger, I came to the conclusion that he was the ultimate embodiment of the cultural and linguistic cross-currents and contradictions of continental Europe.'
LONDON JAZZ NEWS
Venue: Exeter Phoenix