This event has passed.
Still Touch
Richard Chappell Dance
Category
Book Now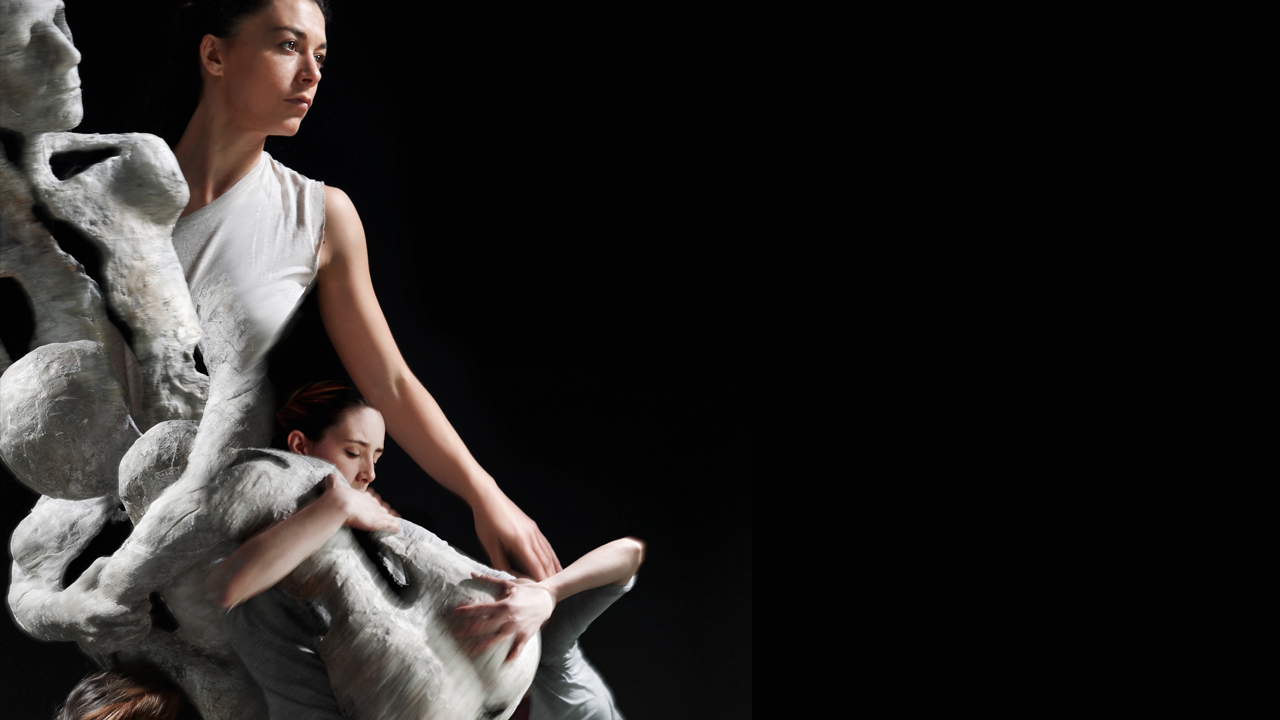 Still Touch
Take advantage of our new early bird special! The first 10 tickets to this and other shows are just £5. The discount will be applied automatically at the last checkout screen, or call our box office on 01392 667080 to check availability.
---
TICKET OFFER – SAVE £6
Explore more of our theatre and performance programme, and enjoy money off your tickets! Save £6 when you book for three shows from our performance programme. 
Book any three theatre or dance shows and your £6 discount will be applied automatically. 
---
Questioning the relationship between three dancers and three life-size human sculptures, Still Touch is Richard Chappell Dance's collaboration with internationally renowned sculptor Anna Gillespie. Still Touch emotes the personal and human need for touch to be reciprocated by a living and moving person. Created initially for the Royal Opera House's Month of Sundays Festival, the work explores the sensitive dynamic of touch between performers who are alive in perpetual motion, and individual sculptures of people fixed in time and constant stillness. As RCD's first interdisciplinary creation, Still Touch dives into the combination of what people can express in motion and what sculpture expresses through image.
Following his critically acclaimed first full length work At the end we begin, Richard Chappell Dance's new creation Still Touch will be a continuation of his unique and distinguishable use or ballet, improvisation, floor work and partner work in an intimate and rich new collaboration with visual arts.
Still Touch embraces an intimate and emotionally sensitive work that explores the weight felt on the body when devoid of touch and the lightness touch can bring from others who are loved.
---
CREATIVE TEAM
Choreographer: Richard Chappell
Composer: Samuel Hall
Sculptor: Anna Gillespie
Dramaturge: Neus Gil Cortes
Dancers: Francesco Migliaccio, Iris Borras, Faye Stoeser
Rehearsal Director: Louise Bennett
---
Age Range: All Ages
Running Time: 55 minutes