This event has passed.
Smoove & Turrell
'+ K-Lanta
Category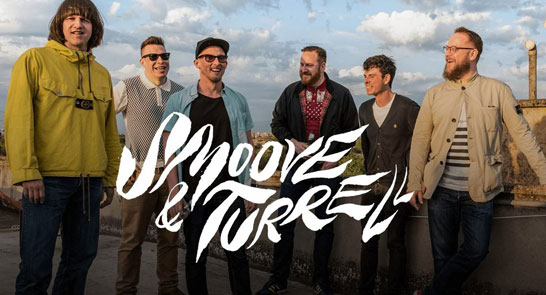 Smoove & Turrell
*Subject to a £1 ticketing system charge. We don't charge this to make a profit. Find out more >>
Looking for their 2019 gig? Head here >>
---
Smoove & Turrell
+k-lanta +Jeff Showbiz
Smoove & Turrell are an English electronica group that creates a style of music they describe as 'Northern Funk'. The duo's contemporary sound fuses a variety of musical genres including funk, Northern soul, hip hop and jazz.
They are a breath of fresh air in the often clichéd world of soul bands. The boys make no attempt to sound or look like anyone else – not for them the sharp suits and trumpet twirls of some of their peers. Instead you get a wildly talented and vital crew of larger than life North East lads taking their rightful place on the international soul scene having already become figureheads within the UK.
Their first album Antique Soul scored some heavy points with singles I Can't Give You Up, You Don't Know & Beggarman. Gaining the lads two records of the week on Radio 2 (Radcliffe & Maconie) and their first ever-national playlist on 6music.
Hitting the road again with their motley crew of Geordie reprobates Smoove & Turrell's six piece band will once again be gaining yet more of a loyal fan base both here in the UK and in Europe & the wider world.



VENUE: EXETER PHOENIX