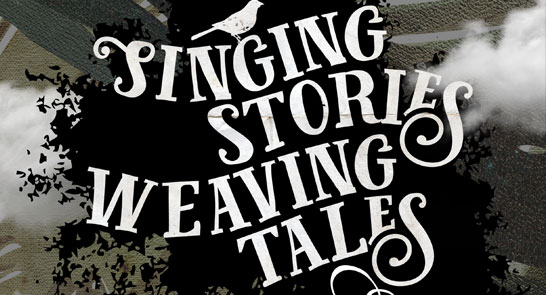 Singing Stories, Weaving Tales
*Please note that there is a £1.50 booking fee per transaction
Singing Stories, Weaving Tales
Bringing you their their latest Singing Stories performance are songstress Ulrika-Igraine and her Grey Chorus, accompanied by storyteller Dave Oliver. Expect music and storytelling, hot drinks and candles. Lots of candles. As always we hope to bring you light and darkness, but never let you leave with a sad song!
Ulrika-Igraine is a Swedish-Peruvian "Devon adopted" songstress and conceptual artist. Based in Exeter, she has a solid background in performing arts and music, with experience that ranges from amateur to professional theatre, classical to contemporary styles of performances, and musical styles as varied as Bach and gothic rock.  Taking inspiration from the strong forces of nature, as well as true stories from her own ancestry and unusual fairy tales, Ulrika-Igraine creates a clean yet expressive soundscape with her voice and shruti box. Her music heavily references inherited memory and storytelling, with strong ties to traditional Scandinavian and English folk music, yet with her own twist. She is currently working on her first EP, as well as writing new material for her folk music based storytelling project, Singing stories, weaving tales.
Dave Oliver is a professional storyteller with over 15 years of experience. He is a formidable narrator, with a wealth of stories and tales from all over the world in his back-pocket.
Ticket sales for this performance will be raising money towards the restoration of St Thomas Parish Church, an ancient and historically important Grade 1 listed building standing west of the River Exe.
VENUE: ST THOMAS PARISH CHURCH, COWICK STREET