Simon Munnery
Category
Other Information
Seated | 16+
Book Now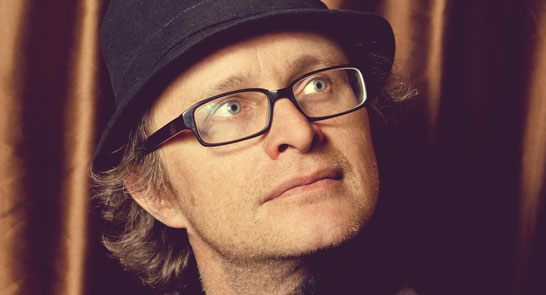 Simon Munnery

Meal Deal available with this performance:
ENJOY THE SHOW PLUS A 2 COURSE MEAL FOR £23 (£21). To book call 01392 667080 (must be booked at least 2 days before event, subject to availability. Click here for full terms and conditions).
Show And Tell present
SIMON MUNNERY: FYLM
Multi award-winning comedian Simon Munnery once more stabs at the void between dead film and live theatre, in his latest fylm-tastic live show. A show full of daring and imaginative comedy and live sketches all performed and projected live on screen. This is a master of British comedy in a truly unique and thrilling show.
As recently seen/heard on BBC2's Stewart Lee's Comedy Vehicle, The Culture Show, Comedy Central's The Alternative Comedy Experience and Radio 4's News Quiz. Following the acclaimed Fylm-Makker, Simon Munnery presents a brand new touring show for Autumn 2013.
Simon is a British Comedy Award nominee, Chortle Award winner, Perrier Award nominee and Sony Radio Award winner.
'In one audacious, ingenious leap of imagination, Munnery has escaped the bounds of stand-up as we know it' ?????
THE SCOTSMAN
'One of the most consistently original and imaginative minds in comedy'
THE GUARDIAN
'Clever, imaginative and thrilling' ????
METRO
'He might not be a household name, but Simon Munnery is an avant-garde comedy god. Ambitious, artistic and hugely funny – comedy connoisseurs will love it' ????
TIME OUT
'If stars were given for innovation, Simon Munnery would be taking home the full constellation….The God particle of Alternative Comedy' ????
CHORTLE
'There are more brilliant ideas in one of his shows than most comics manage in a lifetime'
THE TIMES
VENUE: EXETERDAILY.CO.UK AUDITORIUM