Sean Hughes: Mumbo Jumbo
Category
Other Information
Seated | 16+
Book Now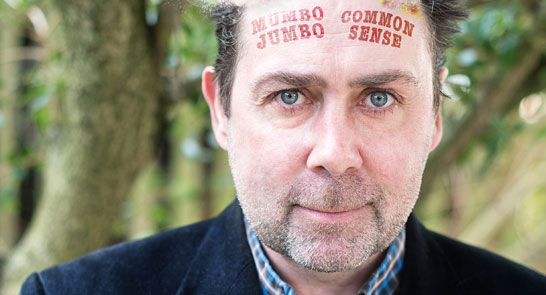 Sean Hughes: Mumbo Jumbo
*Please note that there is a £1.50 fee per transaction

Sean Hughes
Mumbo Jumbo
Multi award winning comedian Sean Hughes is back with a new show called Mumbo Jumbo. Throughout his life he has been battling to stay on the right side of sanity. This is because in middle age he has realised that the two sides of his brain are in constant conflict. There is common sense against mumbo jumbo and mumbo jumbo seems to have the upper hand. The show consists of stories including being serenaded at the break of dawn by Robert Smith, trekking mountain gorillas in Rwanda and coming to the conclusion that he will never have a proper conversation with his dear mum.  There will be a few poems and a 3-minute musical about ageing too.
'Hughes swiftly and seamlessly alternates between pathos and gags'
???? THE LIST
'For quick laughs look elsewhere, but for something that leaves more of an impression. Hughes is your man'
???? CHORTLE
'At his funniest and most profound'
????? THE SUNDAY HERALD
Meal Deal Available
Pre-order pie and mash when booking your ticket and have your whole evening out covered.
Pie & Mash Meal Deal ticket: £21 (£19) (includes meal and show ticket)
You can select your pie upon arrival. Visit the Pieminister website now to see what's on offer.
Please book at least 24 hours in advance and arrive at least 1 hour before your event is due to start.
VENUE: EXETER PHOENIX AUDITORIUM