This event has passed.
Saving Mr Banks
Category
Price
£5.50 (£4.50)
Time
3.30pm, 6pm & 8.15pm
Book Now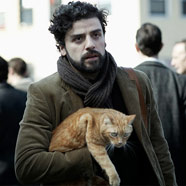 Saving Mr Banks
Meal Deal available with this film:
ENJOY THE FILM PLUS AN AMERICAN STYLE MEAL FOR JUST £13.50 (£12.50). To book call 01392 667080 (must be booked at least 2 days before event, subject to availability. For terms and conditions, click here).
Saving Mr Banks
USA/UK/Australia, 125 mins. Dir. John Lee Hancock
The true story of Mary Poppins journey to the big screen is imaginatively brought to
life, with terrific performances from an all-star cast.
A doting father, Walt Disney promises his adoring daughters that he will bring their favorite fictional nanny Mary Poppins to the big screen. Little does Walt realize that surly author P.L. has no intention of seeing her most famous creation bastardized for moviegoers, a fact that makes keeping his promise a difficult endeavor.
Academy Award nominated for Original Score for Thomas Newman.
BAFTA nominated for Outstanding British Film, Lead Actress for Emma
Thompson, Original Music for Thomas Newman, and Costume Design for Daniel Orlandi.
Empire Award nominated for Best Actress for Emma Thompson.
'Mesmerising.'  * * * *
THE TIMES
'The feel good film of the season.'  * * * *
DAILY MAIL