Saving Britney
Exeter Fringe Festival
Category
Book Now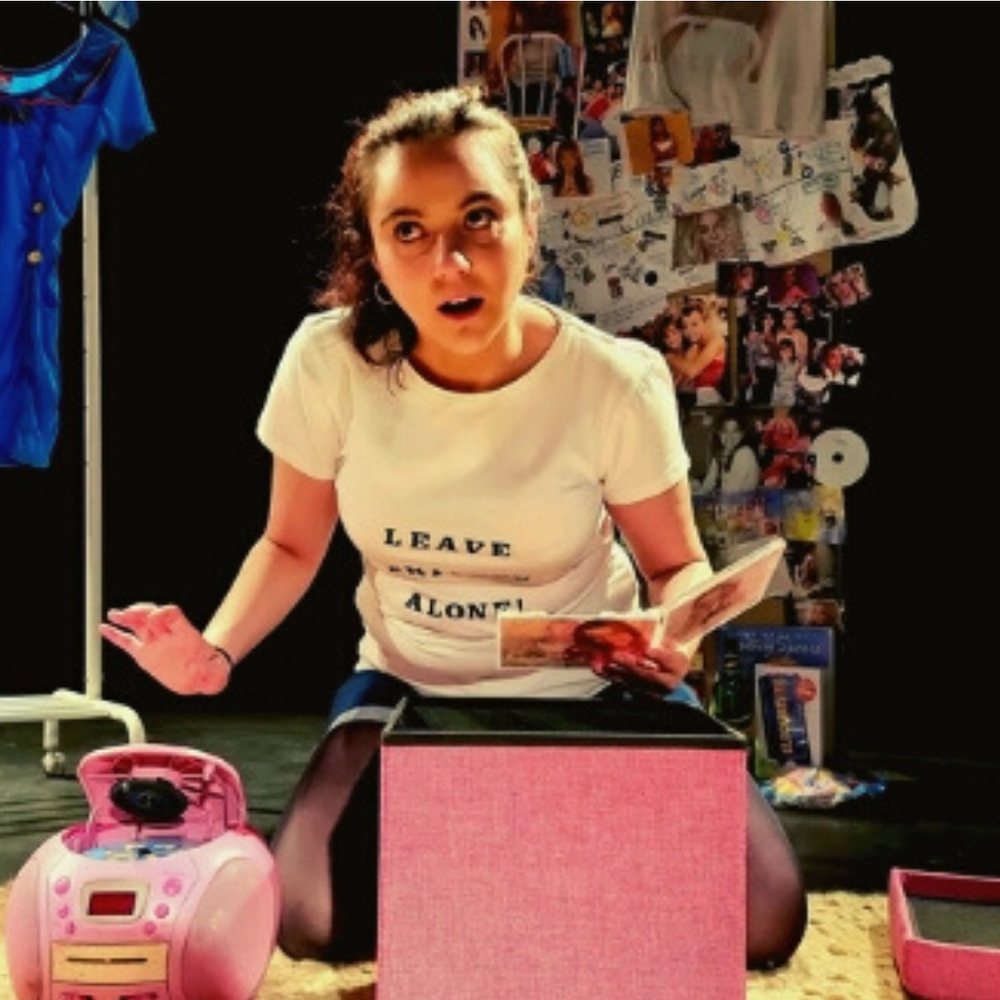 Saving Britney
Fake Escape
"I fell in love instantly. From the moment I saw her on CD:UK. Cat Deeley introducing her like John The Baptist preparing the way of the Lord…"
For Millennials like Jean, they grew up with Britney Spears. Over the course of an hour see how the Princess of Pop influenced Jean's life and how the connections shared between them lead to an unbelievable moment of self-discovery.
Inspired by the #FreeBritney movement, Saving Britney is a hilarious and heartbreaking look at celebrity obsession, sexuality and growing up in the early noughties; featuring more nostalgia than you can shake a Tamagochi at!
---
"Roushbaiani delivers a true masterclass."
★★★★★ – Broadway Baby
"Fans of Britney won't want to miss out."
★★★★★ – West End Wilma
---
Age Guidance
12+. Contains frequent, strong language.
Contains flashing lights.
---
Part of Exeter Fringe Festival | Mon 11 – Sun 17 Oct
Exeter Fringe Festival is making a comeback this October by entertaining audiences and supporting local theatre makers in person. From Mon 11 to Sun 17 Oct, the Exeter Fringe Festival, supported by Exeter Northcott Theatre, will include live performances, running alongside a research and development programme, work in progress showings and panel events. The festival will take place in person, with Covid guidelines in place to ensure safety of audiences and performers.
---
Creative Details
Devised collaboratively by award-winning performer Shereen Roushbaiani (BBC's Doctors, Pride and Prejudice The Panto, Mummylogues) and Bath-raised writer/director David Shopland (A Dream Of Dying, Into Thin Air, The Little Mermaid), Saving Britney reopened London's prestigious Old Red Lion Theatre in May 2021 after 425 days, where it played for three weeks to sold out audiences, won rave reviews and was nominated for two OffWestEnd 'Offie' Awards; for leading performer and direction.
Since its formation in Bath in 2013, Fake Escape has been committed to spearheading exciting new artistic projects that not only entertain and engage audiences, but open a dialogue with a new generation of theatregoers and theatre-makers alike.
---
VENUE: Studio 1, EXETER PHOENIX
---
*Subject to a £1.50 ticketing system charge. We don't charge this to make a profit. Find out more >>