This event has passed.
Safe return doubtful: Endurance retraced
Category
Book Now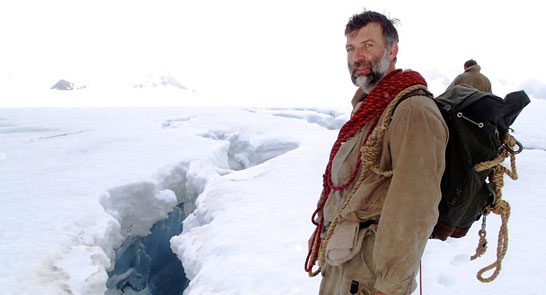 Safe return doubtful: Endurance retraced
*Please note that there is a £1.50 fee per transaction

Royal Geographical Society (with IBG) Lecture Series

Safe Return Doubtful:
Endurance Retraced
Speaker: Tim Jarvis
In March 2013 Tim Jarvis returned from Antarctica where he led a team of six men to successfully retrace the legendary polar explorer Sir Ernest Shackleton's 1916 southern voyage of survival. Using the same rudimentary equipment, period clothing, and technology as Shackleton, the team sailed a replica James Caird life boat from Elephant Island to South Georgia, before climbing over its mountainous interior. This is the first time that anybody has been able to authentically recreate the Endurance expedition, regarded by many as the greatest survival journey of all time.
Tim Jarvis AM is an environmental scientist, author, adventurer and public speaker, committed to finding pragmatic solutions to major environmental issues related to climate change and biodiversity loss.
VENUE: EXETER PHOENIX AUDITORIUM