Ryan Curtis
Mon 06 Mar 2800 - Mon 06 Mar 7200
Category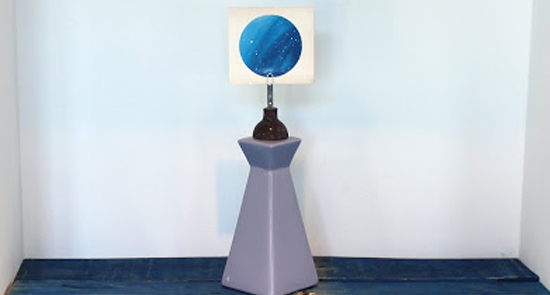 Ryan Curtis
Ryan Curtis
The Virtue of Selfishness (2012)
Wooden pallet, misc. wood, felt furniture foot pad,
ceramic lamp body, cabinet foot, book cover.
Through an investigation of the nature of objects and the physicality of the materials used, as well as an embracing of mistakes, Curtis construes new configurations. In his work form and function become inter-changeable, objects are separated from what they normally are or do; through playful and delicate repositioning they take on new roles.
Artist Website Here