This event has passed.
Rust and Bone (15)
Alien Nation
Category
Book Now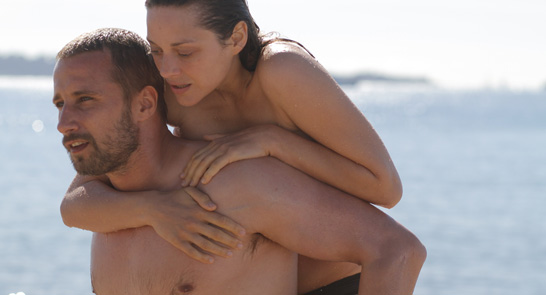 Rust and Bone (15)
*Please note that there is a £1.50 fee per transaction
Alien Nation  
Fabian's Film presents a season of eight films exploring five subcultural themes: age, class, race, gender and disability. Though each film illustrates themes considered specific to a certain group, their narratives pinpoint the connections to issues which, as a society we can all identify.
Rust and Bone (15)
Dir. Jacques Audiard, France, Belgium, 120 mins, 2012, subtitled.
Ali dreams of becoming a professional boxer. When he is suddenly put in charge of his five year old son, he moves in with his sister for support. Whilst working as a nightclub bouncer, he meets the beautiful and confident killer whale trainer, Stephanie. He gives her his number, not expecting that she will ever call. After being the victim of a tragic accident, Stephanie surprisingly turns to Ali for support. These lost souls discover new meaning in life together when Ali enters the dangerous world of underground boxing.
Director Jacques Audiard constructs a love story within a setting of working class France, unflinchingly epitomised by Matthias Schoenaerts as the anti-hero Ali, triying to overcome battles, both physical and psychological.
'Marion Cotillard knocks it out of the park'
NEW YORK POST
'An exhilarating experience'
FILM 4
'Edgy, fearlessly emotional romance'
LA TIMES
'Astounding'
THE PLAYLIST
'Euphoric and spellbinding'
FILMORIA
'Stunning'
NEW YORK MAGAZINE
'Genius'
TIME MAGAZINE
Showing Times:
Venue: Studio 74, Exeter Phoenix