This event has passed.
Room (15)
Thu 01 Jan 1970 - Thu 01 Jan 1970
Category
Book Now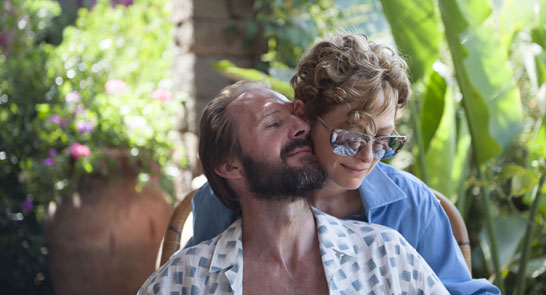 Room (15)
*Please note that there is a £1.50 fee per transaction
Room (15)
Ireland / Canada, 2015, 118 mins. Dir. Lenny Abrahamson 
Director Lenny Abrahamson (Frank, What Richard Did) has a rare talent for cutting to the heart of irreversible moral choices with this adaptation of Emma Donoghue's Booker-shortlisted book Room.
Jack has never known life outside the room, which he shares with his mother (Brie Larson). Despite their desperate limitations Jack's mother is determined to raise him with care and imagination. When the pair devise a precarious plan of escape, they are forced to return to, and discover, the wonders, horrors and choices of the world they left behind.
Harrowing, suspenseful and wondrous, this film represents the culmination of a variety of talents, with an Oscar winning performance from Brie Larson.
'Astonishing'
EMPIRE
'Suspenseful and heartrending' ????
VARIETY
'One of the best movies of the decade'
CHICAGO SUN-TIMES
The Refugee Manifesto
Room will be preceded by a screening of Catherine Cartwright's short film The Refugee Manifesto.
The Refuge Manifesto was made during a 10 week art project with women affected by domestic and, or sexual abuse. Artist Nicci Wonnacott and animation facilitator Joshua Gaunt supported the women to think about their personal refuge through making art in a warm and friendly environment.
The project was produced by Catherine Cartwright and leads on from her film with co-collaborator Joshua Gaunt, The Last Resident, a film made in the last days of the Exeter women's refuge before it was closed down. This new film explores personal refuge and puts forward a proposal for how we can collectively support each other in society.
Showing Times
Mon 7  Mar: 7.30pm
Thu 10 Mar: 7.30pm
Venue: Studio 74