Riot Act
Category
Price
£12* | £10* Concession
Book Now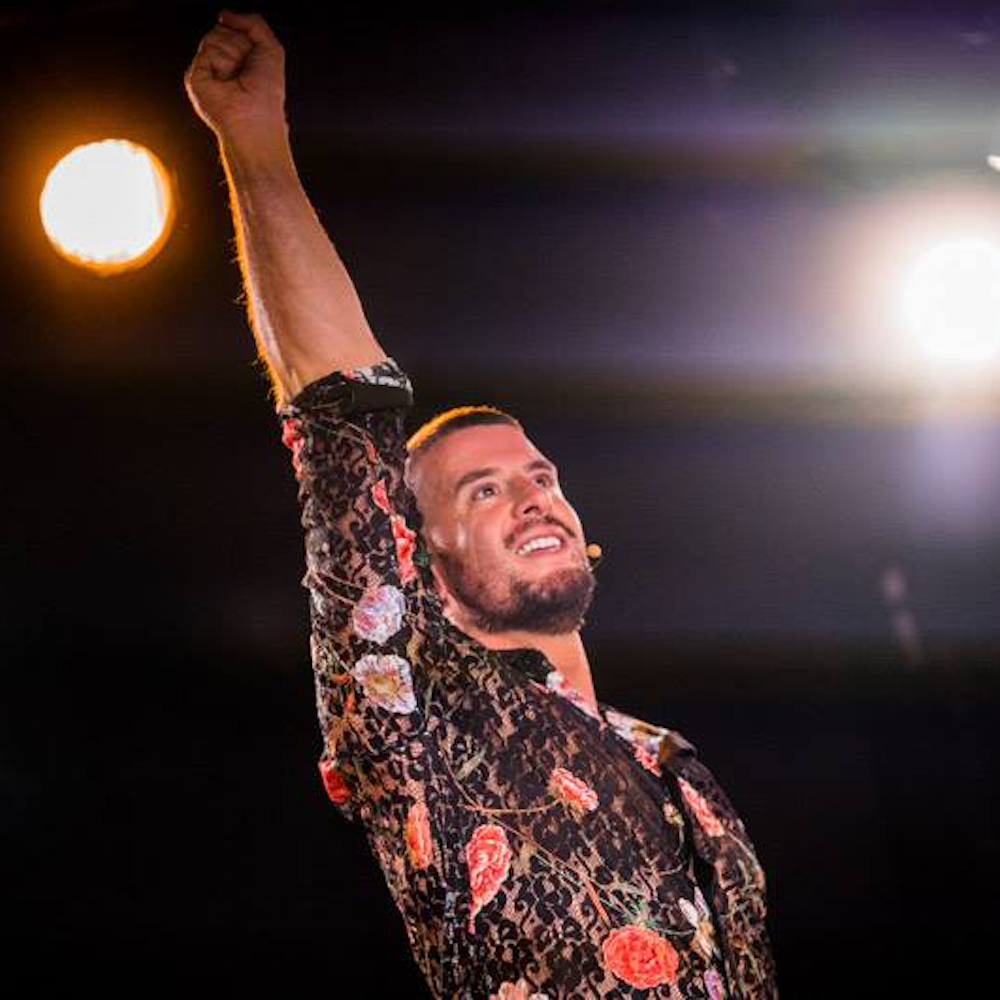 Riot Act
EMMERSON & WARD
---
Riot Act is a solo verbatim show, created entirely, word for word, out of interviews with three key-players in the history of the LGBTQ+ rights movement; Michael Anthony Nozzi; a survivor of the Stonewall Riots, Lavina Co-op; an alternative '70s drag artist and Paul Burston; a '90s London AIDS activist.
This critically acclaimed audience favourite is a breathtaking, rip-roaring, white-knuckle ride through six decades of queer history, taking the audience right up to the present day.
Provocative, tender, truthful, funny, political and personal, these are stories of queerness, sexuality, activism, addiction, family, childhood, love, sex, drag, community, togetherness, conflict, identity, youth, ageing, loss, fierce queens and a Hollywood diva.
Riot Act is a celebration of queer activism across the decades, pulling no punches, hilarious and inspiring….it's a riot.
Written and Performed by Alexis Gregory Directed by Rikki Beadle-Blair An Emmerson & Ward Productions and Alexis Gregory Production
---
'Frank, warm and uninhibited'
THE EVENING STANDARD
---
TICKET OFFERS
First 5 tickets: £5
Take advantage of our new early bird special! The first 5 tickets to this and other shows are just £5. The discount will be applied automatically at the last checkout screen, or call our box office on 01392 667080 to check availability.
Save £6 when you book any 3 theatre/dance shows
Explore more of our theatre and performance programme, and enjoy money off your tickets! Save £6 when you book for three shows from our performance programme. Book any three theatre or dance shows and your £6 discount will be applied automatically.
---
ABOUT EMMERSON & WARD
Emmerson & Ward Productions was formed in 2018 with creative producer Max Emmerson and writer-performer Rob Ward. Their work champions the LGBTQ+ creative community and tells their stories on stage. E&W have produced Rob Ward's productions 'Gypsy Queen' (UK and International Tour 2019) and 'The MP, Aunty Mandy & Me' (Leicester Curve, 2020) as well as Alexis Gregory's 'Riot Act' (UK National Tour 2019-20) and 'Sex/Crime' (Soho Theatre, 2020). Currently Emmerson & Ward are developing 'Sappho' by Daneka Etchells, an exploration of modern-day biphobia, and 'Conversations' by Rob Ward, a digital online project with Leicester Curve about issues affecting the LGBTQ+ community in 2021.
---
VENUE: STUDIO 1, EXETER PHOENIX
---
*Subject to a £1.50 ticketing system charge. We don't charge this to make a profit. Find out more >>