This event has passed.
Richard Barbieri & Grice
Category
Book Now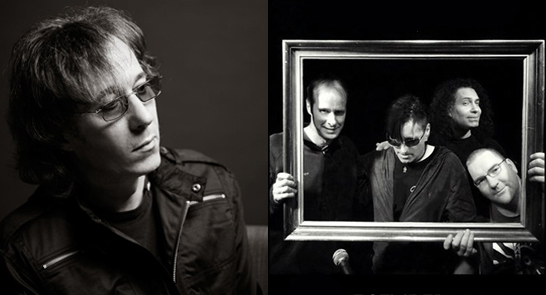 Richard Barbieri & Grice
*A note on transaction fees
A small £1.50 fee is added to each transaction. This covers the cost of getting your tickets booked, that's everything from the booking software to card charges. We don't charge this to make a profit.
Richard Barbieri & Grice
Richard Barbieri
Richard Barbieri, formerly of the bands Japan, Rain Tree Crow and Porcupine Tree, performs music from his new solo album Planets & Persona as well as a selection from his back catalogue. Barbieri endeavours to play as much "hardware" as is possible in his performances and uses various vintage analogue synthesisers from the 70s and 80s alongside more contemporary technology.
Barbieri's work across five decades is defined by his unique approach to sound and atmospheric textures. Often minimal with the emphasis on evolving sound, Barbieri's solo work more closely exposes the subtle electronics



GRICE
Electro-acoustic musician, singer-songwriter, has built his reputation as an art-rock artist since the release of his acclaimed debut album Propeller and his much anticipated second album Alexandrine which features Richard Barbieri as both musical contributor and co-producer and Steve Jansen (Japan). He will be playing tracks from his latest release Refractions and his solo albums.
The performance will be accompanied by projected visual backdrops and 8mm film imagery.
'A challenging cocktail of electronica, acoustic glitch and atmospheric art rock.'



Venue: Exeter Phoenix