This event has passed.
Rent
Thu 01 Jan 1970 - Thu 01 Jan 1970
Category
Book Now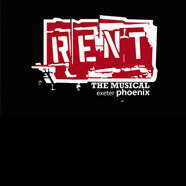 Rent
*Please note that there is a £1.50 booking fee per transaction
Shotgun Theatre present
Rent
Shotgun Theatre (NSDF award-winning) presents RENT, following a group of New Yorkers in the early-1990s. Mark Cohen guides the audience through this rock opera, deep into the personal stories of the people who surround him; the outcasts of society. This production exposes the realities of AIDs, poverty, and bohemian life.