This event has passed.
Renata Rosa
Category
Book Now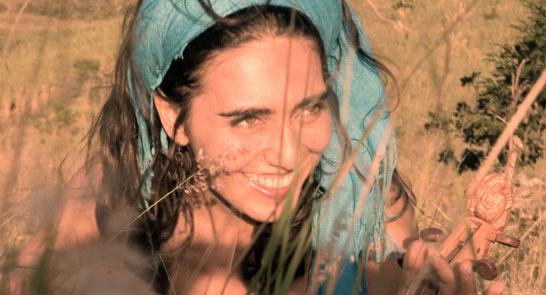 Renata Rosa
*Subject to a £1 ticketing system charge. We don't charge this to make a profit. Find out more >>
Renata Rosa
Renata Rosa will bring us the entrancing sounds of the north-east of Brazil enriched with the subtle inclusion of East European, Middle Eastern and North African influences. Her powerful voice, embracing polyphony and ritual-like singing, originated in the local tribal singing style where she originally trained as a singer. Her band will accompany her with ten and seven-string guitars and the percussion that is characteristic of the Brazilian Pernambuco state.
Her discography comprises three albums to date. Zunido de Mata in 2003, which won one of the most prestigious awards in international world music, the Choc de l'Année by the French magazine Le Monde de la Musique; followed by Manto dos Sonhos released in 2008, which won her Best Singer at the Brazilian Music Awards.
Her new album Encantações, where she also takes the role of artistic director, was chosen as one of the Top of the World list in Songlines magazine in the UK.
'Rosa and her band flow through their set in a relaxed, almost telepathic empathy; their unhurried preparations contrasting sharply with the driving energy of the music.'
NEIL MCFADYEN (FOLK RADIO UK)
'Renata Rosa manages to present Brazil's musical roots in a modern guise, celebrating widely unknown facets of Brazilian music culture.'
TIM GARCIA – MUSICA MACONDO, UK
'It's a mixture that in the hands of sensitive souls like Renata Rosa is a complete joy to hear.'
SONGLINES MAGAZINE
Venue: Exeter Phoenix Auditorium