This event has passed.
Relic (15)
Thu 01 Jan 1970 - Thu 01 Jan 1970
Category
Book Now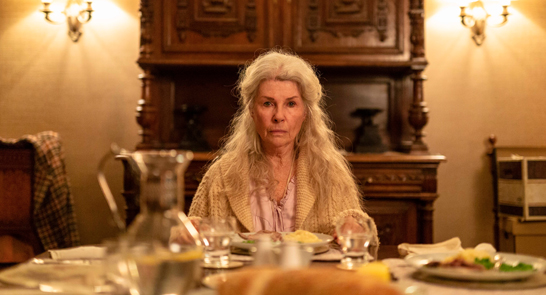 Relic (15)
*Subject to a £1.50 ticketing system charge. We don't charge this to make a profit. Find out more >>
---
About your visit to Studio 74
Although we're still bringing you brilliant big screen films, there's no denying that things are a little different now! Find out what we're doing to keep you safe, and what to expect from your trip to the cinema here >>
---
Relic (15)
Dir. Natalie Erika James
2020 | 90 mins | Australia, USA
---
SHOWING TIMES:
Sat 31 Oct: 7.40pm

Sun 1 Nov: 3.30pm
---
TICKET PRICES:
£8* Standard
£5* Student / Under 25
---
'The beauty of this film is that you feel it first, and think about it later'
THE GUARDIAN
---
Four walls. Three generations. One nightmare.
A heavy dose of psychological drama puts an unforgettable new spin on the haunted-house movie in this debut from Natalie Erika James.
When her elderly mother inexplicably vanishes, Kay and granddaughter Sam return to their family's decaying country home in the hope of finding clues of Edna's disappearance. When Edna returns just as mysteriously as she disappeared, Kay's concern grows and when her mother seems unwilling or unable to say where she's been, tension rises between the household. As Edna's behaviour turns increasingly erratic, it appears something more insidious might be at play as they discover a haunting presence hanging over the home.
At once a heart-breaking allegory for the debilitating effects of dementia and a no holds barred exercise in pure horror, Natalie Erika James' immensely satisfying directorial debut may give you sleepless nights, but it also offers much to think about.
---
---
F-RATING
Triple F-Rated:
Directed by a woman, written by a woman and starring a significant woman.
F-Rating is a new rating for films directed by women, written by women and/or with significant female characters on screen, in their own right. Find out more here >>
---
VENUE: EXETER PHOENIX, STUDIO 74