This event has passed.
Portraiture
Events Temporarily Postponed
Category
Book Now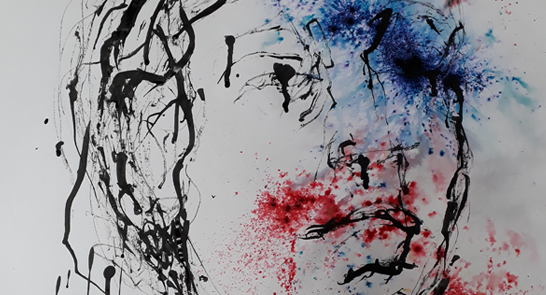 Portraiture
*Subject to a £1.50 ticketing system charge. We don't charge this to make a profit. Find out more >>
---
Events Temporarily Postponed
In response to the developing coronavirus situation in the UK, Exeter Phoenix is currently closed to the public. This is a temporary measure and we reviewing this on a month-by-month basis. No events will be taking place during April – the vast majority of events will be rescheduled for later in the year.
Please note that the team are working through rescheduling a very high volume of events, but please rest assured we will be in touch with all ticket holders in due course. Please bear with us during this time.
Unprecedented closures like this with no confirmed government support will be hugely damaging for charities like Exeter Phoenix and many other sectors. If you are in a position to consider making a donation HERE, we would be extremely grateful.
---
PORTRAITURE
One Day workshop: Sat 25 Apr
---
Explore portraiture techniques and approaches. Learn to translate the 3D model onto the 2D surface through various drawing and painting methods. Look at character and personality as well as bone structure and muscular form. Your drawing will refer to artists who specialised in portraiture.
---
TUTOR
Nicci Wonnacott, BA Hons Fine Art/PGCE Contextual Practice
'Drawing is the grass roots of all art education offering a safe environment and encouraging 'Risk and Play' as an ethos for creative practice.'
As a passionate Art Educationalist Nicci Wonnacott has taught Degree Level Fine Art and has a wealth of experience working with all abilities from beginners to established artists. Nicci has been a practicing artist since 1990 and has worked internationally. Her work crosses over many art forms enabling her to teach a broad range of Art and Design subjects.
---
Cafe bar Discount
Workshop attendees get 10% off all food and hot drinks at the Café Bar.
---
VENUE: EXETER PHOENIX