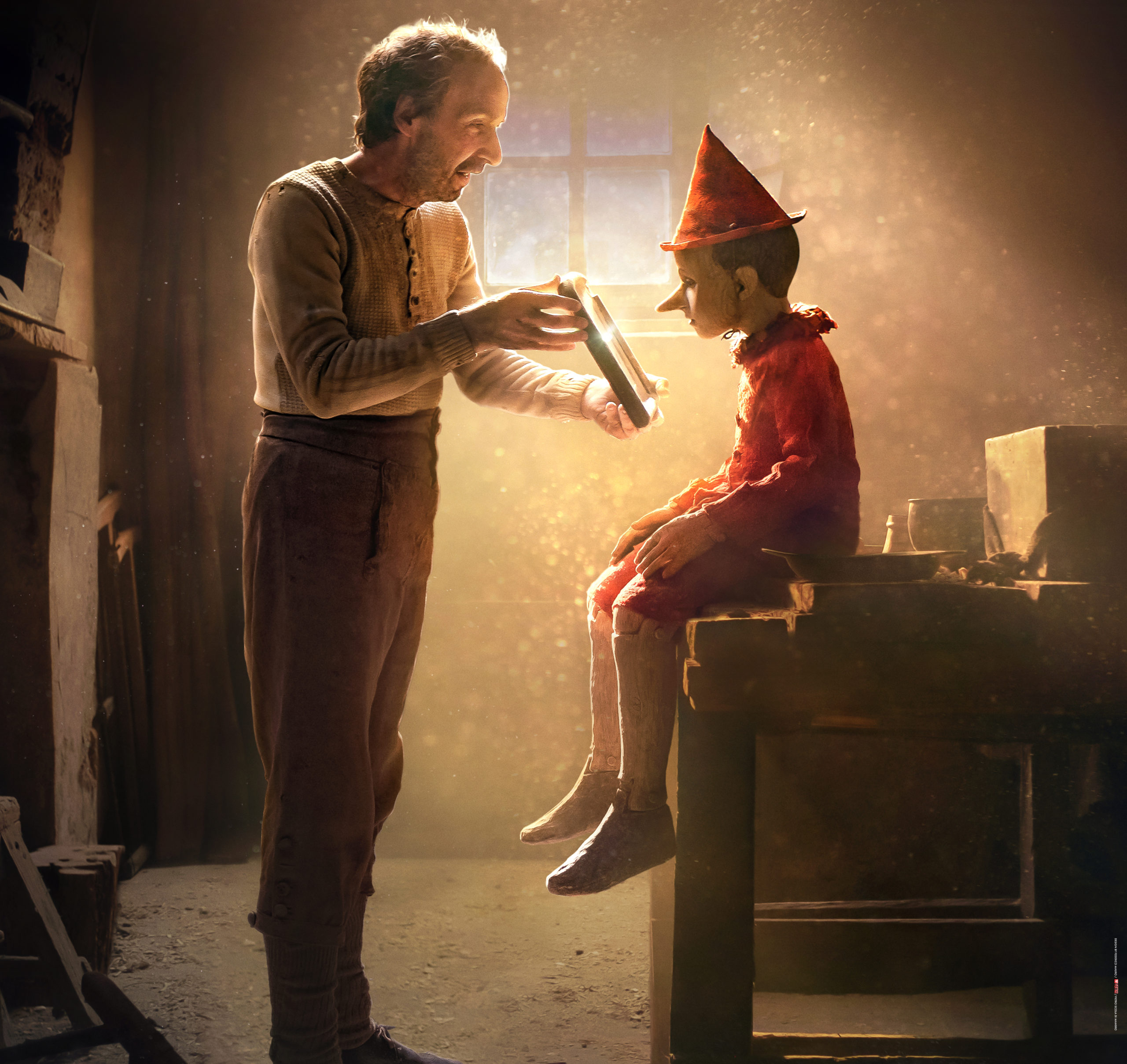 Pinocchio (PG)
Dir. Matteo Garrone
2019 | 125 mins | Italy | Italian, English Subtitles
---
SHOWING TIMES:
Sun 5 Dec: 1pm
Sun 5 Dec: 5.00pm
---
Presented in partnership with The Italian Cultural Association Exeter.
Magical, sentimental and slightly grotesque, Matteo Garrone puts his own entrancing stamp on this well loved tale about a small puppet boy who yearns to be a real boy.
Inspired by a travelling puppet show, Geppetto decides to carve own his own. Childless and lonely he is overjoyed to find his puppet comes to life. But Geppetto's joy is short lived when Pinocchio, restless and keen to explore the world, is separated from him and is forced into a whirlwind adventure among scammers, tricksters and rogues. Pinocchio experiences kindness too, and he is helped by a friendly cricket and a wise fairy.
Wildly unlike the Disney version, Garrone's dark adaptation is packed with fantasy, adventure and beauty.
The film is rated PG but it does contain scenes that some younger children may find upsetting. We recommend taking a look at the BFFC rating comments before viewing. https://www.bbfc.co.uk/release/pinocchio-q29sbgvjdglvbjpwwc00oty0n
---
VENUE: EXETER PHOENIX, STUDIO 74
---
*Subject to a £1.50 ticketing system charge. We don't charge this to make a profit. Find out more >>