Online Creative Hub Social
Front Room Phoenix
Category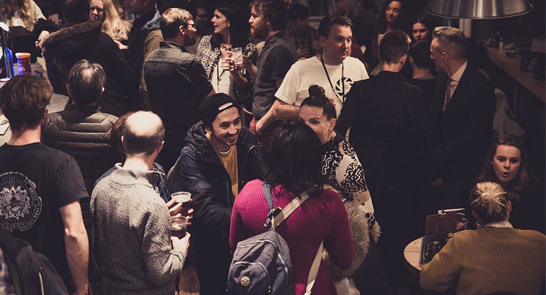 Online Creative Hub Social
Front Room Phoenix
Online Creative Hub Social
Here at Exeter Phoenix, we were looking forward to welcoming Exeter's creative community to another Creative Hub social on Wed 25 Mar, but due to the coronavirus situation, we have had to postpone activity this month.
However, fear not, because for the first time ever, we'll be hosting our Creative Hub Social online!
Head over to our Facebook or Twitter page from 6pm on Wednesday and get involved in Exeter's creative community. Anyone can get involved!
We're looking forward to hearing what you're up to in these strange days. Are you embarking on a new creative project whilst self-isolating? Picked up the guitar again for the first time in a while? Found yourself with time to get back into drawing or crafting? Finally getting round to reading that play you always wanted to? Co-ordinating any community initiatives? Watched a brilliant film you want to recommend to others?
Whatever it is, get yourself online to be a part of the conversation. Our team are looking forward to chatting to you then!
---
Venue: Anywhere with an internet connection