O & O Don't Do Edinburgh
Category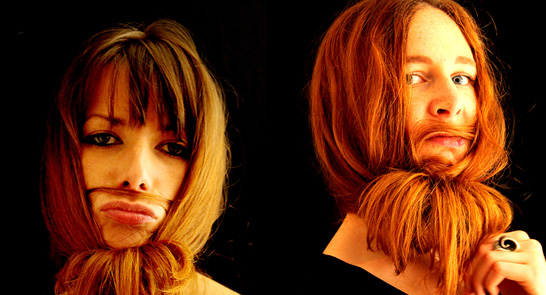 O & O Don't Do Edinburgh

O'Shea & O'Gaukroger present
O & O Don't Do Edinburgh
Running time: 60 mins
O&O have alter egos. Several. There's Wolfgang, an American jazz poet with a penchant for vegetables, an over zealous parking attendant called Betty, and Trevor, a man who fails to understand the necessity of trousers in public places. All part of their whole new show, O&O Don't Do Edinburgh. Because they're not doing Edinburgh. Instead, this up and coming comedy duo are storming their way back round the UK in 2014 fresh from two UK tours in 2013. Catch them on their first stop here in Exeter.
Expect a show of sketch comedy, audience interaction, songs, breathing and general unbridled joy.
Compared to The Two Ronnies and Morecambe & Wise, but with boobs.
O&O. Like P&O, just without the ferries…
'The funniest women in the world – O'Shea & O'Gaukroger are here.'
DAVID QUANTICK (Writer: The Thick Of It, Smack the Pony, Harry Hill's TV Burp).
Tickets
Ignite Festival Ticket Prices: 1 show £7, 2 shows £13, 3 shows £18, 4 shows £22 and 5 shows £25.
Buy online below (multibuy savings will automatically be applied to your basket) or call our box office on 01392 667080.
VENUE: EXETER PHOENIX VOODOO LOUNGE