Nine Below Zero
Category
Other Information
standing
Book Now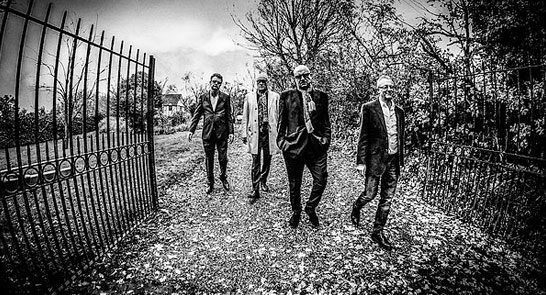 Nine Below Zero
*Please note that there is a £1.50 fee per transaction
Nine Below Zero
+ The Real Me
Cult Rhythm and Blues heroes Nine Below Zero are currently touring the UK in support of their brand new album 13 Shades of Blue – a celebration of the expansive genre of Rhythm and Blues. 
Nine Below Zero tour with the line-up of: Dennis Greaves (guitar/vocals), Mark Feltham (harmonica), Mickey 'Stix' Burkey (drums) and Ben Willis (bass) as well as additional horn section, keyboards, violin and backing vocalists, creating an exciting new Nine Below Zero Big Band sound after an impressive live debut on the Acoustic Stage at Glastonbury 2016.
Since their genesis in the 1970s, Nine Below Zero have been known for providing unique and innovative music in the form of alt blues-rock, a breath of fresh air in a pop punk era. Speaking about the tour, front-man Dennis Greaves said "To be back on tour with all the guys is incredible….the energy, enthusiasm and the magic are back."
"We never had a hit single, but we became a cult band with an almost fanatical following. It will be great for us all to reconnect with the fans" Dennis concludes.
Venue: Exeter Phoenix