This event has passed.
Navarasa (Nine Emotions)
Category
Book Now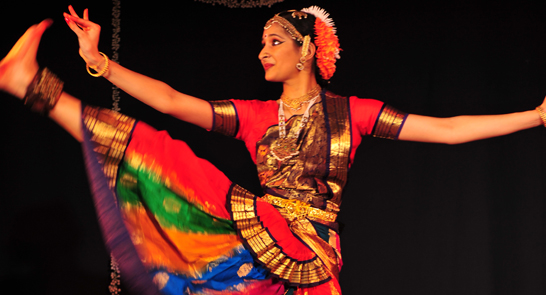 Navarasa (Nine Emotions)
*Please note that there is a £1.50 booking fee per transaction
Navarasa (Nine Emotions)
As described in the scriptures, watch the nine primary emotions experienced by 'Shiva' the Lord of Dance, unfold through dance, stories and music. Displayed through Bharatanatyam (classical Indian dance) by one of the UK's most talented young Bharatnatyam dancers, Vibha Selvaratnam With Carnatic (South Indian Classical) musicians from India. Including narration in English.
Free Bharatanatyam class on Wednesday evening with show of a ticket.
Email: vibha@selvaratnam.co.uk for details on classes.
Special discount: £8 each for a booking of 6+ people.