Naomi Frears
Events Temporarily Postponed
Thu 01 Jan 1970 - Thu 01 Jan 1970
Category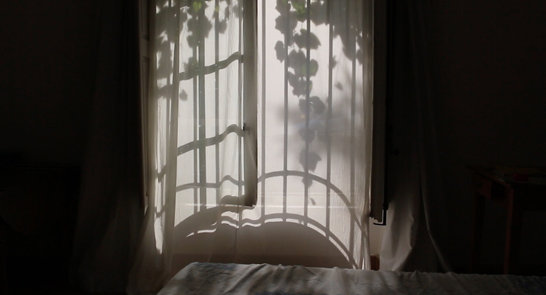 Naomi Frears
Events Temporarily Postponed
In response to the developing coronavirus situation in the UK, Exeter Phoenix is currently closed to the public. This is a temporary measure and we reviewing this on a month-by-month basis. No events will be taking place during April – the vast majority of events will be rescheduled for later in the year.
Please note that the team are working through rescheduling a very high volume of events, but please rest assured we will be in touch with all ticket holders in due course. Please bear with us during this time.
Unprecedented closures like this with no confirmed government support will be hugely damaging for charities like Exeter Phoenix and many other sectors. If you are in a position to consider making a donation HERE, we would be extremely grateful.
---
Naomi Frears
---
Exeter Phoenix is pleased to present a solo exhibition by Naomi Frears, which includes recent and newly commissioned works spanning film, painting and printmaking and extending beyond the gallery, into the neighbouring Royal Albert Memorial Museum & Art Gallery (RAMM).
Working across these disciplines, Frears' practice explores forms of everyday choreography, incorporating androgynous figures, ambiguous gestures, fictitious landscapes and disembodied dialogues. Her works juxtapose personal encounters and observations with visual material drawn from cinema, fashion media, domestic interiors and landscaped locations.
Naomi Frears is a contemporary visual artist based in St Ives. Her work has been exhibited widely including at Tate St Ives, Newlyn Gallery, Bold Tendencies (London), Plymouth College of Art Gallery, Kestle Barton (Cornwall) and Beaux Arts (London). Her film Study In Hindsight was an award winner in Exeter Contemporary Open in 2016 and she recently created and produced a choreographed performance piece with DJ Luke Vibert, including 40 simultaneously moving cars for Groundwork, an international art project in Cornwall.
---
EXHIBITION PREVIEW
SAT 25 APR | 3PM – 5PM | FREE
Join the artist for a glass of wine and a first chance to see the exhibition.
---
---
VENUE: EXETER PHOENIX, PHOENIX GALLERY