Meg Rosoff & Mal Peet – Breakout
Category
Price
£6 (£4 for under 18s)*
Book Now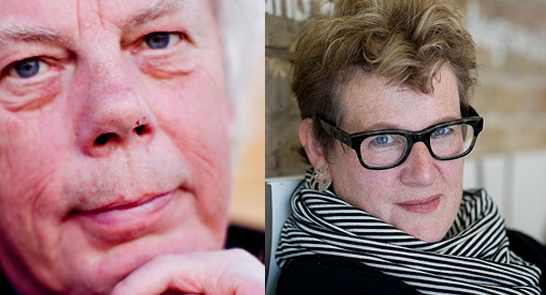 Meg Rosoff & Mal Peet – Breakout
*Please note that there is a £1.50 booking fee per transaction
Meg Rosoff & Mal Peet – Breakout
Two of the finest writers of novels for young adults talk about their work, treating the audience to readings of their favourite snippets.
As award-winning fiction writers, and good friends, Meg and Mal will share their thoughts about what makes for a compelling narrative, and enjoy dialogue with the audience, so come along prepared to ask questions and make comments.
Meg Rosoff achieved enormous success with her first novel, How I Live Now. She has since won the Carnegie Medal, The Guardian Prize and, in the US, the prestigious Printz Award. American-born, Meg now lives in London.
Mal Peet has also won both the Carnegie Medal (for Tamar) and the Guardian Prize (for Exposure, the third of his Paul Faustino novels), as well as American and European awards. He lives in Devon.
Part of the Exetreme Imagination children's literature festival 2014.