Marcel Dinahet /SKY/CANAL/RIVER/
Mon 06 Mar 4000 - Thu 01 Jan 1970
Category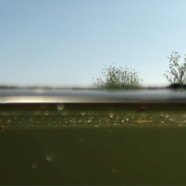 Marcel Dinahet /SKY/CANAL/RIVER/
French video artist Marcel Dinahet's work is concerned with the littoral – marginal areas where water and land meet. Over the last 25 years he has worked internationally, making work around, and often within, seas, ports, rivers and sources, documenting both the places and the people who live and work in these boundary zones.
This solo show will premiere a new body of work made in and around the river Exe and its parallel shipping canal as they pass through Exeter and on towards the sea at Exmouth.
Often employing quite minimal and direct means, his films manage simultaneously to encompass an intimate portrait of the water and make subtle reference to its ever-present socio-political importance.
WEBSITE: WWW.MARCELDINAHET.CO.UK
Marcel Dinahet /SKY/CANAL/RIVER/ from Exeter Phoenix Galleries on Vimeo.