Manu Delago: Parasol Peak
Screening + Live Set
Category
Book Now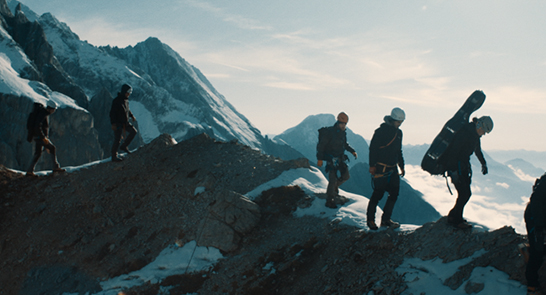 Manu Delago: Parasol Peak
*Subject to a £1 ticketing system charge. We don't charge this to make a profit. Find out more >>

Manu Delago: Parasol Peak
Screening + Solo Hang Set From Manu Delago
Dir. Johannes Aitzetmüller & Jeb Hardwick UK, 30 mins, 2018
Screening Times:
Wed 5 Dec: 7pm
---
Pioneer of the hang (handpan), captivating musician Manu Delago leads an ensemble of 7 musicians on a mountaineering expedition in The Alps. Along the way, the group perform a collection of brand new compositions in different locations, at varying altitudes.
Released with an accompanying album this unique and awe-inspiring film screening will be followed by a live and intimate performance by Manu Delago.
Manu Delago has worked with artsist such as Bjork, Olafur Arnalds and The Cinematic Orchestra.
VENUE: STUDIO 74, Exeter Phoenix