Mad Dog Mcrea
Category
Other Information
Support TBA
Price
£20* advance ticket
Book Now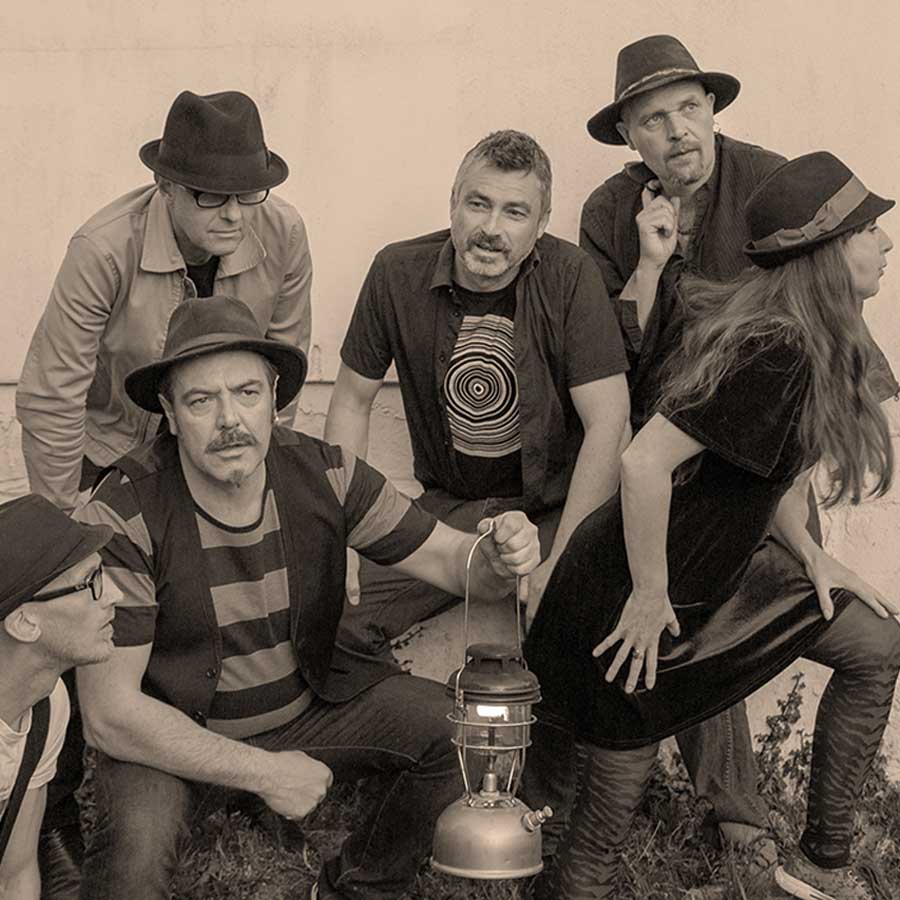 Mad Dog Mcrea
This event was due to take place on Sat 6 Mar but has now been rescheduled to Sat 12 Jun. Existing tickets will remain valid, and our box office will be in touch with ticket holders.
---
Mad Dog Mcrea blend a unique mixture of folk rock, pop, gypsy jazz, bluegrass and 'shake your ass' music. From self-penned songs of adventure, drinking, love and life, to traditional songs of gypsies, fairies, legless pirates and black flies – Mad Dog never fail to capture their audience with their infectious songs. In constant demand and having played just about every festival and two-bit, jibe-arsed dive in Christendom, Mad Dog Mcrea are, in every sense of the word, a live, band.
Matched with the unshakable dedication of their massive and "loyal-to-the-hilt", fan base – Mad Dog Mcrea are more than just a very popular, festival act – with five albums under their belts, they are serious and acclaimed recording artists too. December 2019 saw Mad Dog Mcrea released a 5-track EP titled 'It's a Sign'.
The famous purple happy bus is fired up and ready for action, and there's room for you – jump aboard.
---
About the night
Midnight Mango is an award winning music booking agency representing some most amazing bands. This concert is the album launch for their 'Lockdown Songs' Album – a compilation of music donated by and in support of many of the artists and bands they represent.
You can find out more and support them by buying the fab collectable album here >>
---
VENUE: EXETER PHOENIX
---
*Subject to a £1.50 ticketing system charge. We don't charge this to make a profit. Find out more >>