This event has passed.
Lúnasa
Category
Book Now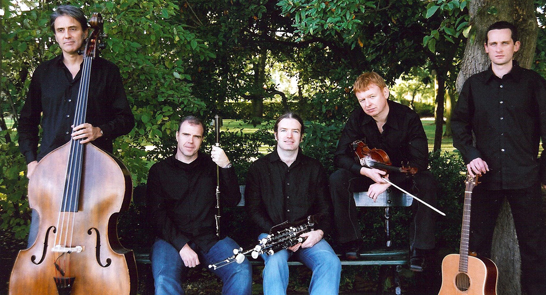 Lúnasa
*Please note that there is a £1.50 booking fee per transaction
Lúnasa
Renowned for their stunning shows honed by superb musicianship, Lúnasa are internationally acknowledged as being among the finest traditional Irish instrumental outfits of recent times.
Having performed over 1,500 shows across 36 countries since the band formed in 1997 they have appeared at internationally renowned venues such as The Hollywood Bowl, National Concert Hall (Dublin), Sydney Opera House and Moscow International House of Music and have been invited to appear at the White House.
Their inventive arrangements and bass driven grooves have steered Irish acoustic music into surprising new territory. Their recordings have been hailed as some of the best and most important world music albums anywhere, while their blend of intelligence, innovation, virtuosity, and passion has brought them to the forefront of Celtic music.