This event has passed.
Lucy Rose
Category
Book Now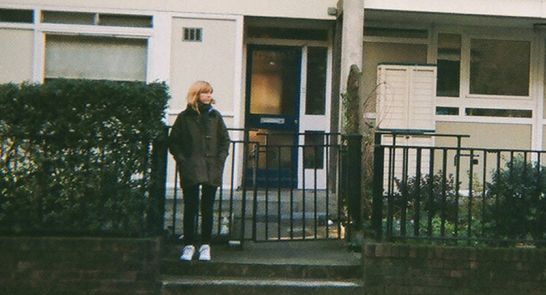 Lucy Rose
*A note on transaction fees
A small £1.50 fee is added to each transaction. This covers the cost of getting your tickets booked, that's everything from the booking software to card charges. We don't charge this to make a profit.

LUCY ROSE
This November, singer-songwriter and former Bombay Bicycle Club vocalist Lucy Rose comes to Exeter Phoenix as part of her latest UK Tour.
Something's changing in Lucy Rose. After two albums of feeling her way through the densely-populated landscape of contemporary singer-songwriter music she has picked a point in her career when most people are recycling their hits to bin the satnav, head off the map and commit to a graphically authentic version of her musical self. Sometimes you have to lose yourself to re-invent yourself.
Showing up in 2010 as a girl-next-door with acoustic guitar, she played the open mic circuit on a trajectory to become a back room singer songwriter, but somehow ended up all over Radio 1.
However, in the pin-drop emotiveness of her album tracks and the frayed loveliness of her vocals it was clear that Lucy Rose was striving to get to somewhere other than the usual pop objective, a place of deep connection and poignant unaffected truth. Her quest may now be over, in the form an astonishingly assured third album Something's Changing, a delicious soulful thing of mellifluous, rolling, natural beauty.
With a new partnership with Communion Records and an exciting new band for touring, Lucy Rose is as revitalised as it gets. If Somethings Changing does the job it should do, she'll finally get the recognition she deserves as one of the UK's best songwriters, and a true believer in the power of music.
'One of the country's most promising new voices – utterly beautiful'
SUNDAY TIMES
'syrupy and sumptuous, guarded and delicate vocals.'
BBC MUSIC
'Gentle, folky, confidential tone, undershot by a coolness of intelligence and self possession.'
DAILY TELEGRAPH
VENUE: EXETER PHOENIX AUDITORIUM