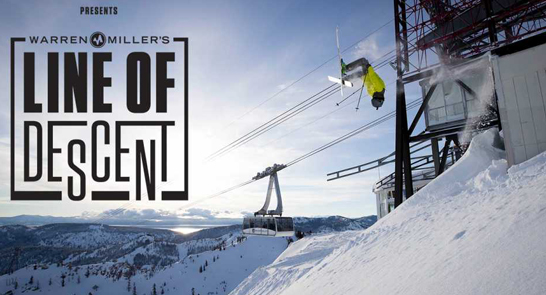 Line of Descent
*A note on transaction fees
A small £1.50 fee is added to each transaction. This covers the cost of getting your tickets booked, that's everything from the booking software to card charges. We don't charge this to make a profit.
Part Of The Warren Miller Film Tour
Line Of Descent
This autumn, don't miss Warren Miller's 68th snowsports film – Line Of Descent. Follow athletes Tommy Moe, Kalen Thorien, Collin Collins, Lexi DuPont, Marcos Caston, Seth Wescott and more as they travel the globe, by land, air and sea, exploring the ties that bind ski culture. From British Columbia to France, Montana to Colorado, California, Norway and New Zealand, new generations of skiers and riders are pushing their sport to new extremes. As the family grows, the traditions grow richer.
As always, every Winterhighland screening will have have fantastic intermission prizes to be won on the night, so bring along your snow riding mates and join us to celebrate winter. Explore warrenmiller.co.uk for more.
Tickets
Book tickets here >>
Venue: Exeter Phoenix