Like Father Like Son (PG)
Category
Book Now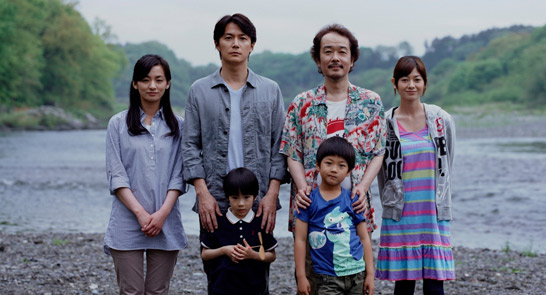 Like Father Like Son (PG)
Meal Deal available with this film:
ENJOY THE FILM PLUS A JAPANESE STYLE MEAL FOR JUST £12.50 (£11.50). To book call 01392 667080 (must be booked at least 2 days before event, subject to availability. For terms and conditions, click here).
Like Father Like Son
Japan, 2013, 120 mins. Dir Hirokazu Koreeda?
Ryota Nonomiya is a successful, money-driven, businessman who discovers that his six year old son was switched at birth. His birth son is being raised by a modest family who run a none-too-successful electrical shop. As the two families socialise and swap boys on the weekend, tensions and conflicts arise that have a huge effect on them all. Can they come to terms with these new life changing arrangements? Picking up the Jury Prize at this year's Cannes Film Festival, this heart-warming film explores the age-old debate of nature versus nurture.