This event has passed.
Kolektif Istanbul
Category
Other Information
Standing
Book Now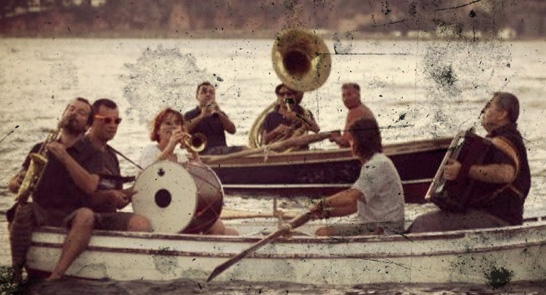 Kolektif Istanbul
*Please note that there is a £1.25 booking fee per transaction
Straight out of the melting pot of their home city, Kolektif Istanbul fuse brilliant brass lines with some authentic Balkan beats. Let the accordians blast and drums pound… then just wait until the sousaphone kicks in. Prepare yourself for one wild Turkish party.
The group play a wide range of instruments including the 'Gayda' (Bulgarian bagpipes), clarinet, saxophone, accordion, tuba, percussions and drums. They suggest that all these instruments make them 'a unit with a great richness of sound which combines both the Balkan fanfare dynamism and the Anatolian blues depth'.
From their village roots, Kolektif Istanbul now perform internationally including some outstanding shows and great parties at Montreux Jazz Festival, Schleswig-Holstein Musik Festival, SESC Pompeia and recently released their third studio album.
Anna Novak of Die Welt described their sound: 'The mix contains some Turkish folk and modern pop elements, but also funky and jazzy sounds. A dancy sound for everyone. This is so much fun that also one or another neighbourhood goers realised that something was going on and joined them to party.'
WEBSITE: KOLEKTIFISTANBUL.COM