Keith James: The Songs Of Leonard Cohen
Category
Book Now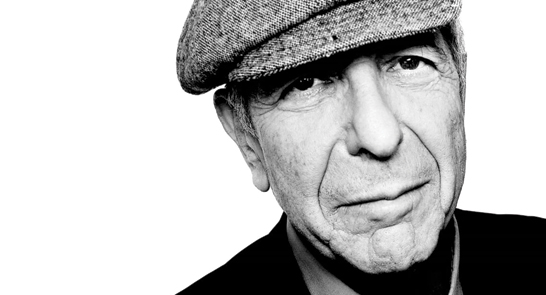 Keith James: The Songs Of Leonard Cohen
*A note on transaction fees
A small £1.50 fee is added to each transaction. This covers the cost of getting your tickets booked, that's everything from the booking software to card charges. We don't charge this to make a profit.
Keith James
The Songs Of Leonard Cohen
Enigmatic, mysterious and sub textural, songwriter Leonard Cohen was an unflinching character, with an exact sense of prose, a wry humour and courage to wrestle with the unspoken, forgiving human frailty with the brush of each line.
The chilling announcement of his passing has marked the end of an era. His music befriended an entire generation. With every line of his writing, he has been challenging us to listen more carefully, speak more thoughtfully, think more deeply and recognize our own fragility. A Man of Grace. This world will miss him very much.
With a lifetime reputation of performing in this exact way and an undying love of the 'pure song' Keith James gives you a concert of Cohen's amazing material in the most intimate and sensitive way imaginable, exposing the solitary inner strength of his greatest songs in their original perfect form.
Amongst a concert of such songs as; Famous Blue Raincoat, Sisters of Mercy, Suzanne and Hallelujah, are also poems by Federico Garcia Lorca that Keith has set to music; said to be Cohen's greatest influence. There will also be songs from Leonard's Album You Want It Darker released only 10 days before his death – produced by his son, Adam.
'Some of the most atmospheric and emotive music you will ever hear'
THE INDEPENDENT

'Keith James has become a pillar of trust. A sublimely intimate and engaging voice'
SUNDAY TIMES
'An elegant and beautifully crafted reinterpretation of a great Artist's words'
BBC RADIO SCOTLAND
'Certainly the UK's most celebrated and evocative interpreter of golden music'
THE GUARDIAN
'All the tears of time are shed in a few brief lines'
TIMES LITERARY SUPPLEMENT
'A sensitive and pleasingly understated delivery, all the better that the songs might speak for themselves'
ACOUSTIC MAGAZINE
Venue: Exeter Phoenix