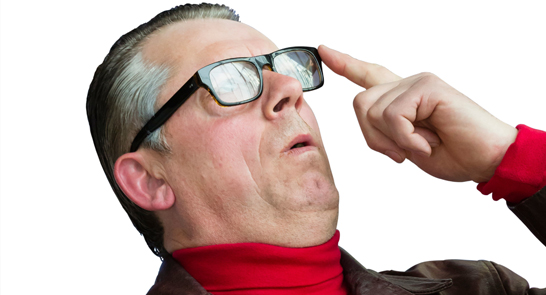 John Shuttleworth
*Please note that there is a £1.50 fee per transaction
John Shuttleworth
My Last Will and Tasty Mint
John Shuttleworth hits the road following appearances on Celebrity Antiques Roadshow and the second series of Radio 4's John Shuttleworth's Lounge Music for his farewell tour.
A recent health scare (well, a mild bout of sciatica) has made 'Sheffield's finest singer/songwriter' (The Times) focus on his mortality, and the many things he needs to do before the inevitable move into a hospice. Can sole agent, Ken Worthington pull out the stops and make John a star before his retirement ? As befits a man living on borrowed time – John considers Life's major issues: the rise in popularity of hi viz protective wear, the suitability of the plastic lid on takeaway coffee cups, and the excitement he felt when sucking his first mint: "It gave my tongue activity, as the mint's flavours bore into me, turning my grey world azure blue – I remember my first Polo, do you?"
As well as hilarious new songs, John will bash out the favourites on his trusty Yamaha: Two Margarines, I Can't Go Back To Savoury Now, Mutiny Over The Bounty, Y Reg plus many more. And at the end of it all, a question remains: who should John donate his organs to, or should he just sell them on Ebay?
'Punch the air to character comedy in a class of its own'
THE SUNDAY TIMES
VENUE: EXETER PHOENIX