This event has passed.
John Parish
Category
Other Information
Standing
Book Now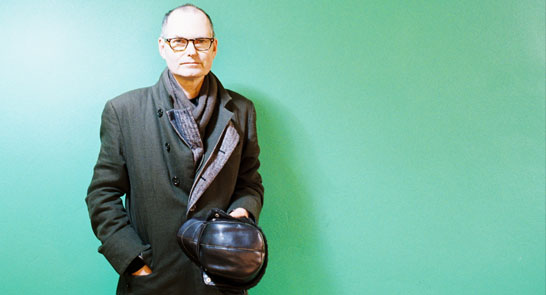 John Parish

John Parish with his band plus support from Aidan Simpson and Liesa Van der Aa
John Parish
John Parish first hit public consciousness as a collaborator with PJ Harvey, co-producing and playing on To Bring You My Love and Is This Desire? While he subsequently staked out an enigmatic solo career, the tale of his rise in music is entwined with that of Harvey.
Parish's first "solo" release came in 1998 with the soundtrack to the film Rosie. He also contributed to albums by acts such as Sparklehorse, Giant Sand, 16 Horsepower, and the Eels. 2002 saw the release of Parish's second solo effort, How Animals Move, a highly experimental work that featured sound snippets, lush orchestrations by a 12-piece band, and such ephemera as field recordings of Spanish girls singing and murmured conversation serving as vocals. Harvey and Giant Sand's Howe Gelb appeared on the album.
In 2009, A Woman a Man Walked By, his second collaboration with Harvey, was released. That same year he produced and played on Jennie Devoe's Strange Sunshine. He composed and recorded the feature film score for She, A Chinese in 2010, and co-produced and played on Harvey's Mercury Prize-winning Let England Shake in 2011. In the spring of 2013, Thrill Jockey released Screenplay, a collection of Parish's film music.
'John taught me everything about playing guitar'
PJ HARVEY

AIDAN SIMPSON
Last seen at Exeter Phoenix supporting Night Engine.
19 year old Aidan Simpson is from Bridport in Dorset. He began writing songs at the age of 10 and was soon noticed by the team behind Blanket Records. Following work with John Parish (PJ Harvey) Aidan began to pick up a number of support shows. John produced Aidan's first EP, Night Falls With Rosemary for Blanket Records. It is available now as a limited edition 10″ EP through the website blanketrecords.com and later in the year as a download. It is already picking up regular plays on Radio 2 and BBC 6 Music and he has been invited to play festivals this summer and across France and Belgium from October 2013.
LIESA VAN DER AA
Belgian musician Liesa Van der Aa has played the violin since the age of five. Bach and Mozart have long been part of her repertory, with other 20th century giants joining in later, such as Velvet Underground, PJ Harvey, Prince, Bjork and Chet Baker. Liesa's classical background and her taste for musical experimentation go very naturally hand in hand. Those who have already seen her in concert know that she can get her violin to produce the most incredible sounds. Combining effects pedals and samplers, she makes it weep, squeal and storm.

VENUE: EXETER PHOENIX AUDITORIUM
WEBSITE: JOHN-PARISH.COM