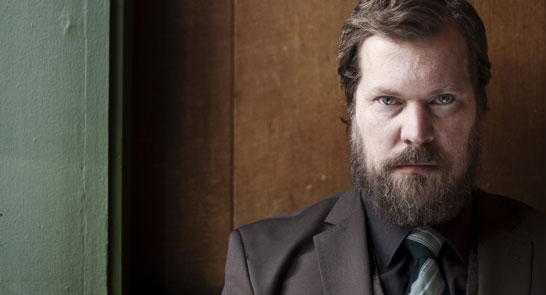 John Grant
John Grant began his career as frontman of the Czars, a Colorado-based band whose music split the difference between shoegaze, dream pop, and alternative country.
Fueled by Grant's songwriting and rich baritone vocals, the band released a pair of independent albums in the '90s before signing with Bella Union, a British label run by two former members of the Cocteau Twins. The Czars established a small international audience during the new millennium, but albums like Before…But Longer and The Ugly People vs. the Beautiful People failed to attract a larger following, and the group ultimately broke up in 2004.
After the split, Grant moved to New York and began working as a sideman for bands like Midlake and the Flaming Lips. He also continued writing songs. In 2009, members of Midlake joined Grant in the recording studio, serving as his backup band during the creation of his first solo project. The resulting album — a quirky, cynical record titled Queen of Denmark — was released by Bella Union in 2010.
Recorded in Reykjavik with Biggi Veira of Icelandic electro-pop outfit GusGus, Grant's sophomore solo outing, Pale Green Ghosts, followed in 2013.
'A masterpiece'
UNCUT
Album of the Year
MOJO
Best Live Act
MOJO
'An extraordinary evening from a devastatingly honest performer' ????? THE GUARDIAN
VENUE: THE LEMON GROVE