Jane Shore: Live Soundtrack To Film
Category
Book Now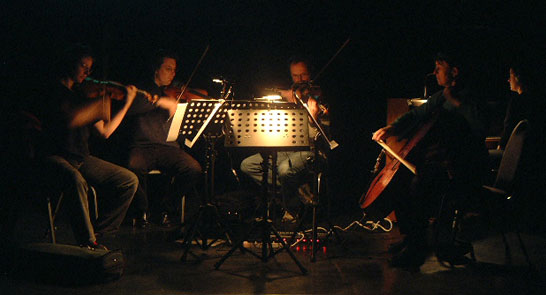 Jane Shore: Live Soundtrack To Film
*Please note that there is a £1.50 fee per transaction
Jane Shore: Live Soundtrack To Film
Composer Laura Rossi is touring her original score to the 100-year-old BFI silent film Jane Shore, live with her ensemble Orchestra Celeste. This event offers audiences the rare opportunity to see a silent film on the big screen accompanied by a live orchestra.
Jane Shore (1915) has been hailed as the first British epic film, rivalling the best productions that were coming out of Hollywood at the time. It is an ambitious and enthralling film, with a cast of thousands used to great effect by Will Barker, the founder of Ealing Studios. The BFI has made a stunning new print of the tinted version, which was recently discovered in their archives and hasn't been seen for 100 years. It is a rare chance to see this early classic on the big screen.
Laura Rossi has written extensively for film and television, and has previously scored a number of feature films including BFI's Silent Shakespeare.
Hailed as 'a terrific young composer' by Classic FM, her music has been recorded and performed by the likes of BBC Concert Orchestra, Philharmonia, and London Contemporary Orchestra.
'Extremely accomplished music'
THE INDEPENDENT
'Brilliantly effective'
THE TIMES
'A terrific young composer'
SIMON BATES, CLASSIC FM
'Watching them – hearing the cellos and violins, the piano solos – becomes a dream-like experience'
THE OBSERVER (on Rossi's score for Silent Shakespeare)
VENUE: EXETER PHOENIX AUDITORIUM