?International Shorts Screening 2
TWO Short Nights
Category
Book Now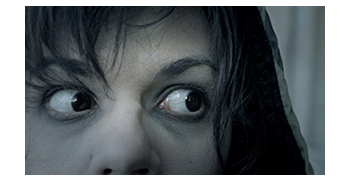 ?International Shorts Screening 2
*Please note that there is a £1.50 fee per transaction

International Shorts Screening 2
It's All About Perspective
A selection of international short films showcasing new and emerging film talent, exploring new worlds, unusual characters, and stunning visual storytelling.
Five different stories motivated by the struggle of the human spirit . Who's side do you see?
Line Signal
Dir. John Panton, UK, 2015
A lone jogger visits a bygone tragedy as she runs on a disused railway line. Can she learn from the past or will history defeat her too?
---
Last Perspective
Dir. Mladen Djukic, Bonsia Herzegovia, 2015
Three sisters disguise themselves as zombies in order to survive in a post-apocalyptic world full of infected, former humans. When they see another uninfected guy, which just run into a group of zombies, sisters are in a dilemma: to help him and expose themselves, or let him die?
---
I Said I Would Never Talk About Politics
Dir. Aitor Oñederra. Basque. 2015
Mr. Mariano travels by aeroplane and goes to dine at a prestigious restaurant which specialises in natural, quality red meat that is low in fat and cholesterol.
---
Sebastian And Them
Dir. Benjamin Bee, UK, 2015
Based on true events. Sebastian has to leave his childhood friends behind. The only problem is they don't want to leave him.
---
The programme will be preceded by a screening of Beltcraft Studios, a short video artwork by Ruaidhri Ryan, winner of the Exeter Contemporary Open 2015: Artists Moving Image Award.
VENUE: EXETER PHOENIX STUDIO 74